Lilianna Elizabeth and Gabriella Concetta were born this morning, on May 21st (the first day of Gemini by the way) at 8:49am. Literally, they were born within the same minute! Lily was pulled out first by a few seconds, followed very quickly by Gabi.
They were great sizes too! Lily is 6lbs 2oz and 19.25 inches. Gabi is 6lbs 6oz and 19.75 inches. Remarkably similar sizes aren't they!
More details to follow when I can put together a coherent sentence, but for now... the promised pictures:
The last belly picture! Taken yesterday late. We'll count it as 36 weeks:
The bellies of this twin pregnancy. Quite impressive I must say!

Mama with Nicky about an hour after the surgery. My firstborn.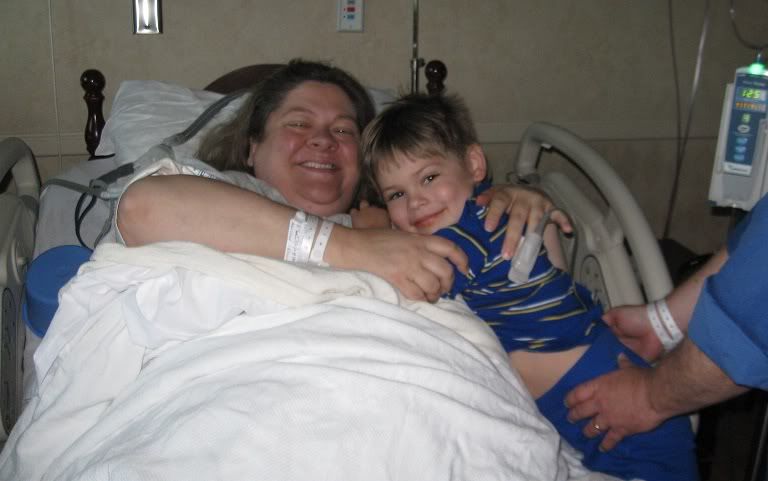 I finally was able to get up and make the trip, via wheelchair, to the special care nursery at about 5pm, and Tom snapped a few photos of me. I was in a lot of pain, but wanted to make the trip before I got more pain medicine so I'd be more alert.
Mama with Lily, my second-born.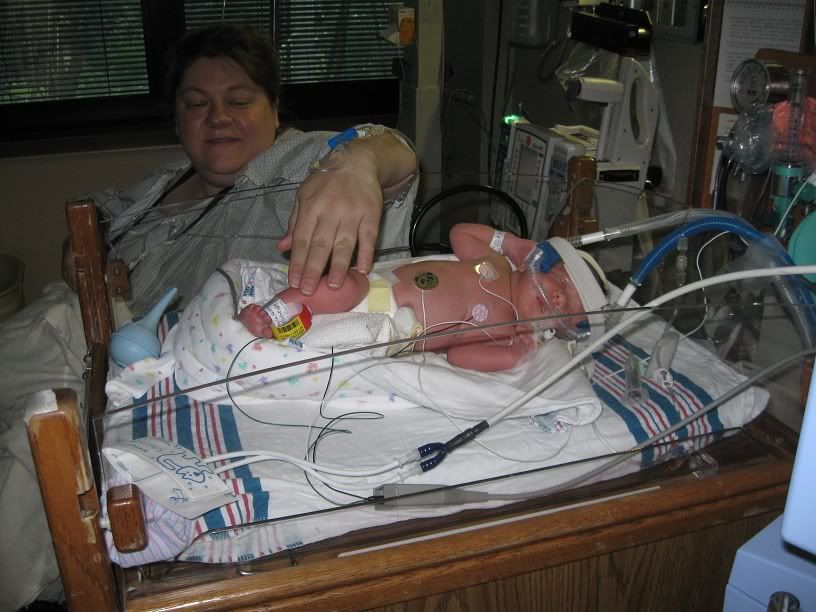 Mama with Gabi, my third-born.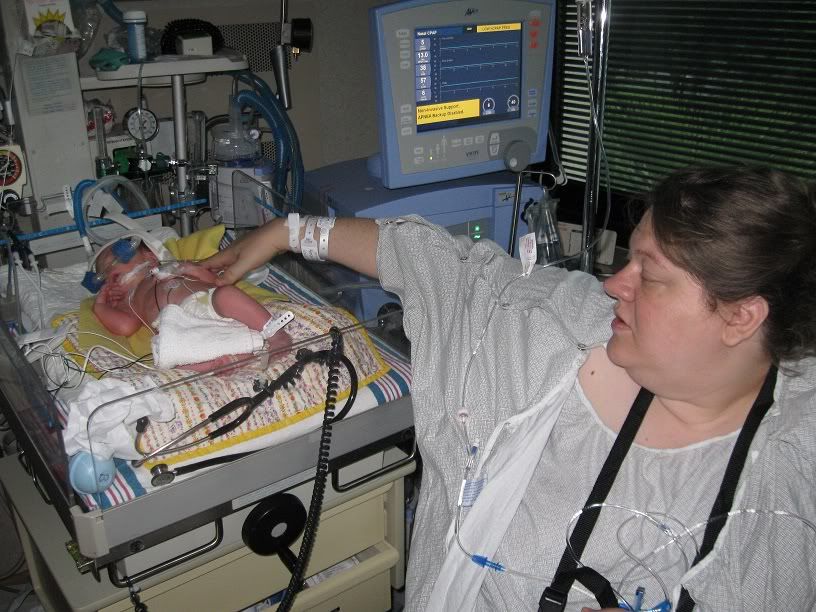 More photos of Lily: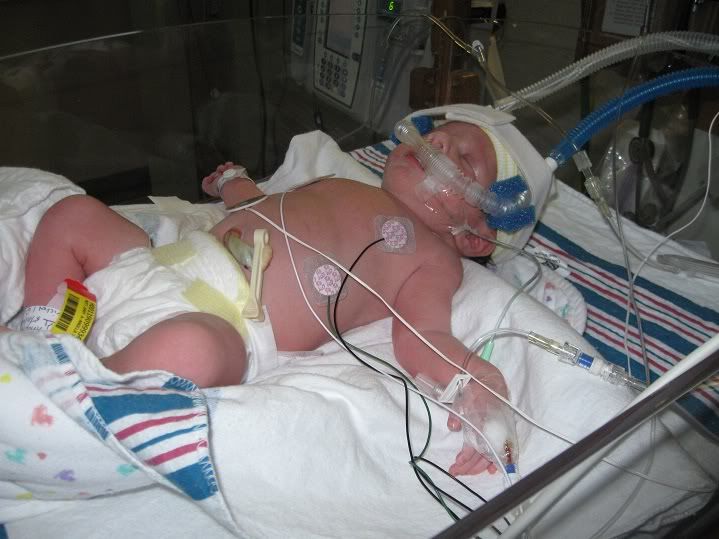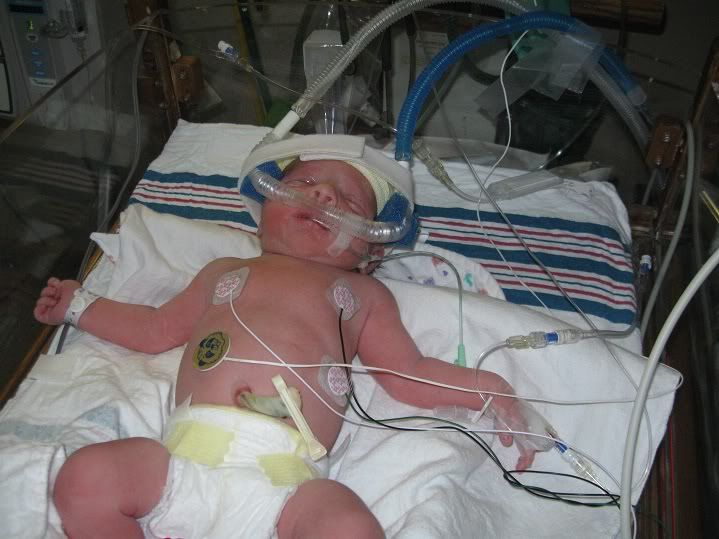 And more of Gabi: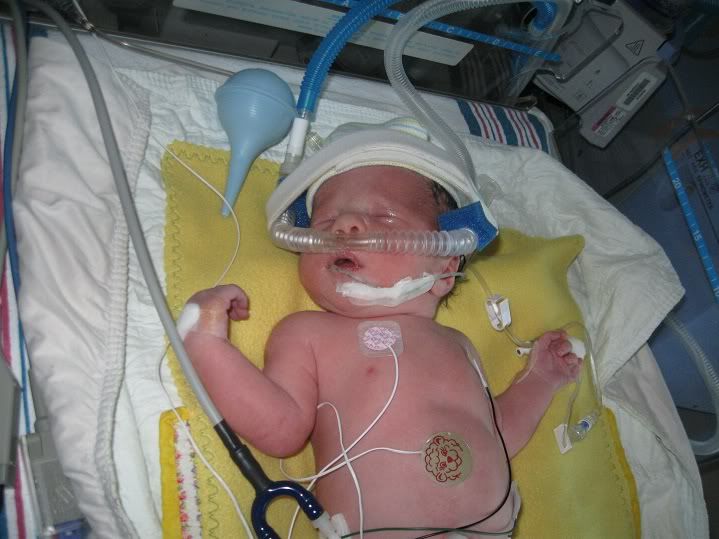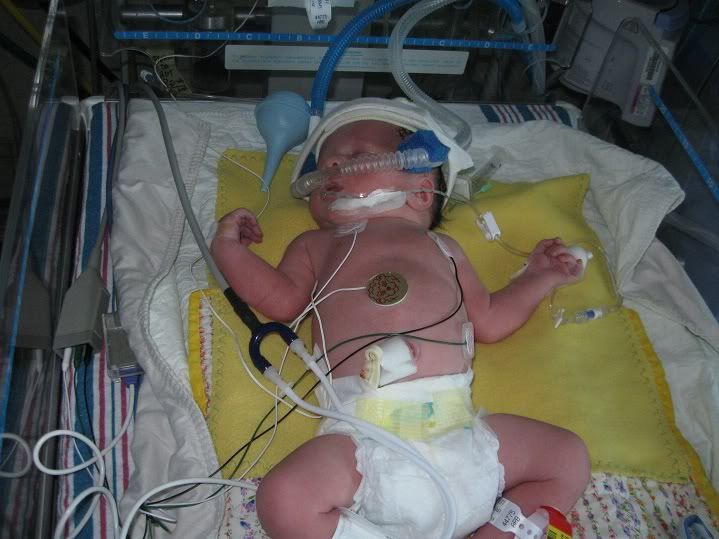 They're just having a little fluid in their lungs and so are on the cpap and prophylactic antibiotics until they can tell if it's simply amniotic fluid or something more sinister like RSV or pneumonia. I personally think they have the same issue Nicky had at first with some fluid in there. I was mentally ready to have them in the special care nursery for about a week, so I'm not doing too badly this time. I am pumping, trying to get some going for them. No luck yet, but I'll keep trying!
I'm in a lot of pain, but they were so worth it! I can't wait to hold them. It's hard to not be able to hold them now, but hopefully they won't be on the cpap very long.