Getting ready to go to sleep, but wanted to put up some photos first.
Back a LONG time ago, right about the start of April, Nicky got a surprise in the mail from Aunt Maryellen and Uncle Scot. Check it out: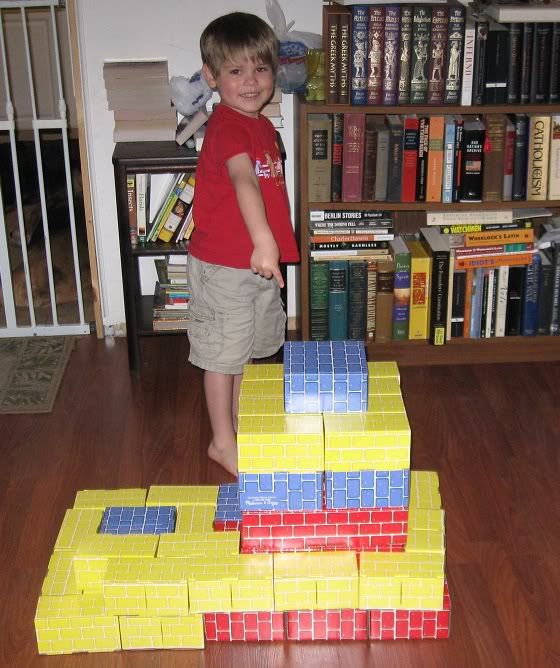 He loves these blocks! Thank you guys so much! In fact, Nicky wanted to thank you too:
We managed to finally get Nicky in for a haircut last week. He'sdbeen telling us he needed one for quite a while. Check out Nicky's before and after shots.
On the same day I came home to find a present for the babies! My office had pooled together and gotten us the stroller we wanted. Tom put it together and we tested it out: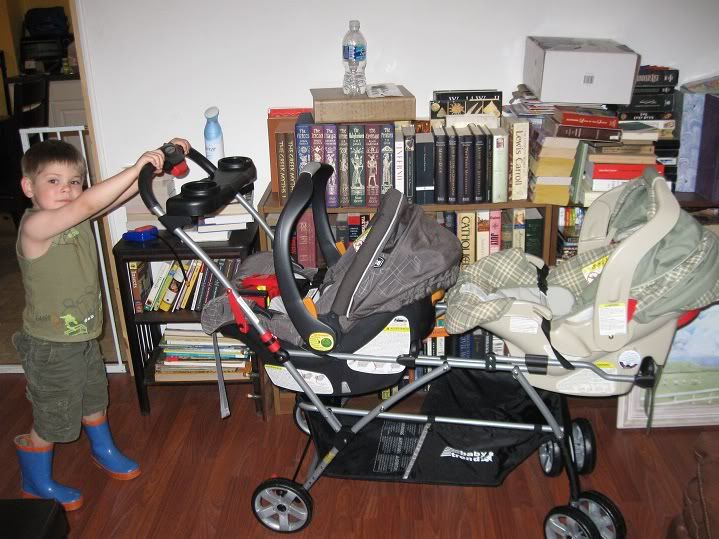 This past week, Nicky was sick Thursday. He ran a fever and was coughing a lot. We kept him home and actually Tom stayed home with him while I drove myself to my 3 doctor appointments in the afternoon. More on those later. When I got home I found Nicky had taken over my laptop.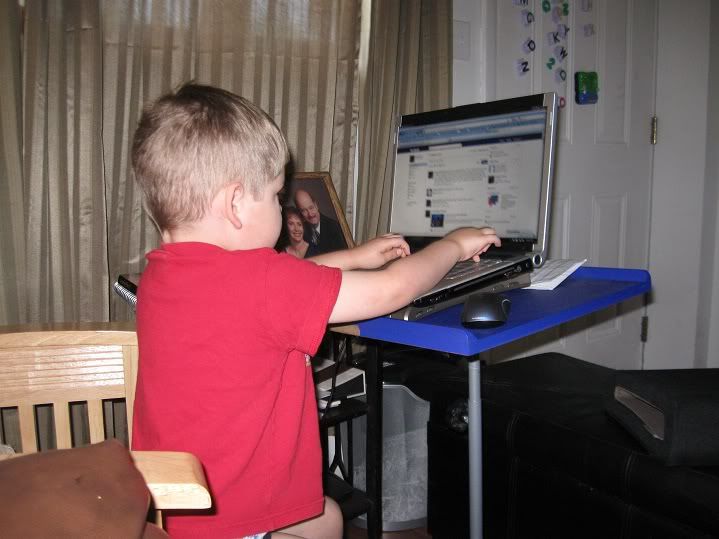 He's so cute.
Tomorrow I start working from home and I can't tell you how happy I am to be able to do this! I feel very fortunate to have a job where this is an option. It is going to be so great to be able to focus on work instead of spending all my energy just getting there!