I did it. I'm here in Virginia and have been working at my new job for a week! All I'll say is that I absolutely LOVE my new job. It's exciting and challenging. It's where education, libraries and technology collide into a swirly rainbow of happiness.
What? Don't most people talk about their job that way?
Anyway, the sole raincloud in the sunshine that is my new town is that Tom and the kids are not here yet. Tom has been madly packing and single-parenting our brood for the last week. He has had help from both Nana and JM, but I know it's been a very hard week for him. But he is nearly there! Tuesday the truck will be picked up and loading can commence!
The plan is that they will leave Friday and arrive here on Saturday. Officially making us a Virginia family October 1st 2011.
I'm trying not to worry about their trip up too much as there isn't really anything I can do about that. But I will be spending more time this weekend helping to finish up the house we're renting. It's very nearly ready, just needs new flooring installed, the upstairs painted and a few odds and ends taken care of.
Tom and I had our 17th wedding anniversary on September 17th. The day after I started working here. It was our first time ever being apart from each other on our anniversary. Even though we've never been a couple that made all that much of the occasion it was odd to be apart.
I actually realized on the way up here that not only have I never been away from any of the kids for 2 weeks, I have also never been away from Tom that long. I think the longest before was about a week at my Mom's once. I left Gainesville on September 14th and won't see my family again until October 1st. That is a long time to me.
It took me until about the 17th to really start missing them. Till then I was so busy with getting up here, settling in (and settling Benjamin in- I brought Bobo with me), and getting started at work, that I hadn't had much time to reflect on it. But Saturday night I started wondering what they were doing, how much the girls had changed since I left, if Lily had really started walking, how Nicky was doing at school, and how Tom was faring without me. It became kind of lonely.
I know it won't be long in the grand scheme of things. Soon I'll barely even remember the time we spent apart. But right now it seems like a long time. I've gotten to Skype with Tom and the kids twice now, and as wonderful as it is to see them, it also makes me even sadder when I have to say goodbye. Both girls are walking now and the other day they even said "Kenji." Tonight they looked so big on the computer screen, and so happy to see me. It breaks my heart even more to imagine what they think about my absence.
But again. It won't be long, and I have thrown myself into my new job during the day. I have a countdown up on my board that shows how many more days till Nicky arrives. Today it was only 9 days! That will just zoom by! I also found out I can read ebooks on my iphone from my library. That really helps the evenings zoom by too. It'll be the first before I even know it!
And then, we'll have lots of photos for you. Right now I only have the one photo Tom sent me this week. It's Gabi all dressed up in a cute flower outfit. She has a pretty funny look on her face too. Looks like Nicky was pretty bored in the background on this one. I'm guessing they were watching TV.
Here's one of Benjamin on the trip up. It was a long hard trip for him, but he's settling in well now.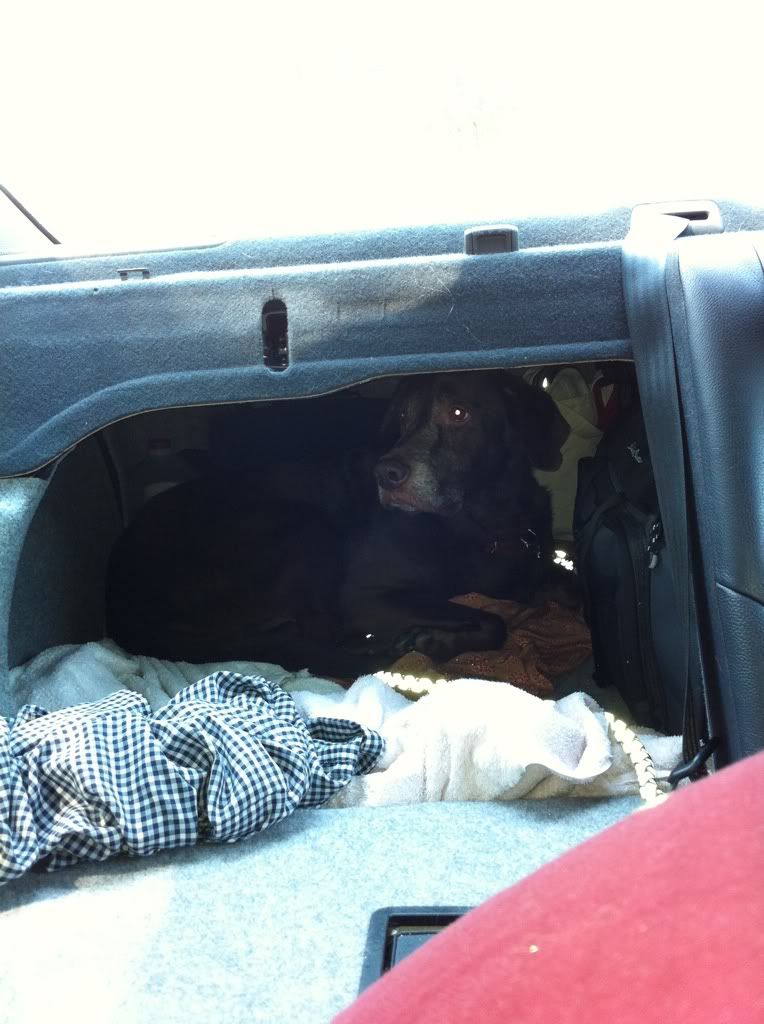 He did enjoy spooking the flock of Canadian Geese into the water at the Welcome Center rest stop in North Carolina our second day: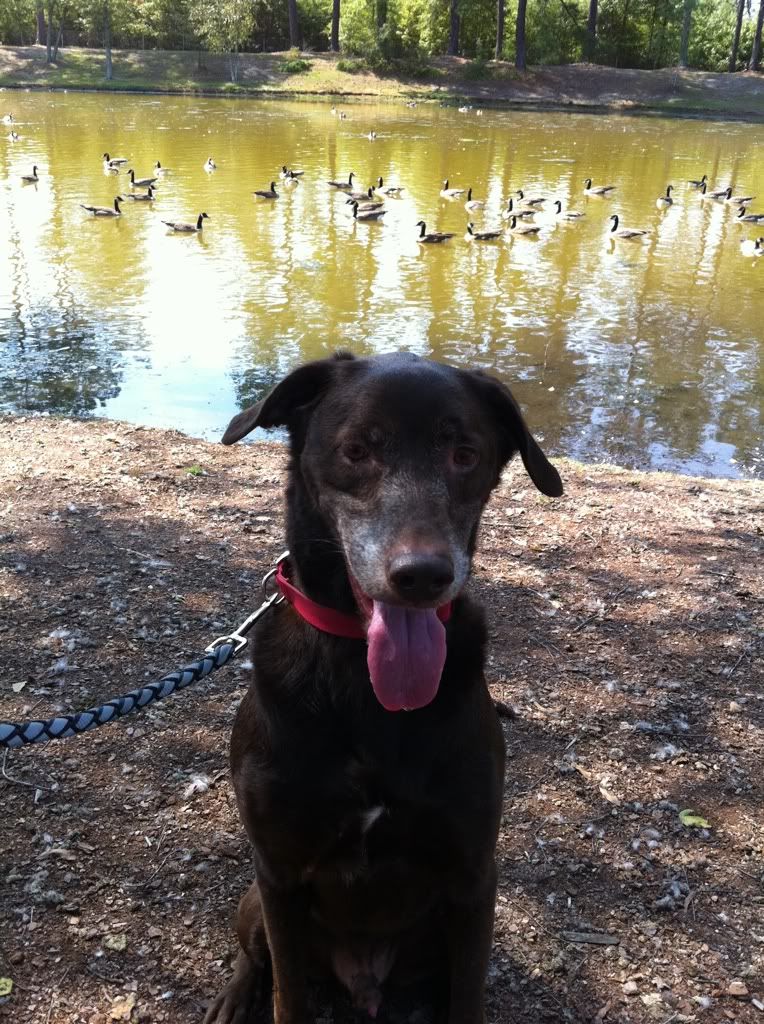 http://www.blogger.com/img/blank.gif
This is the sign I have up at work to keep me going: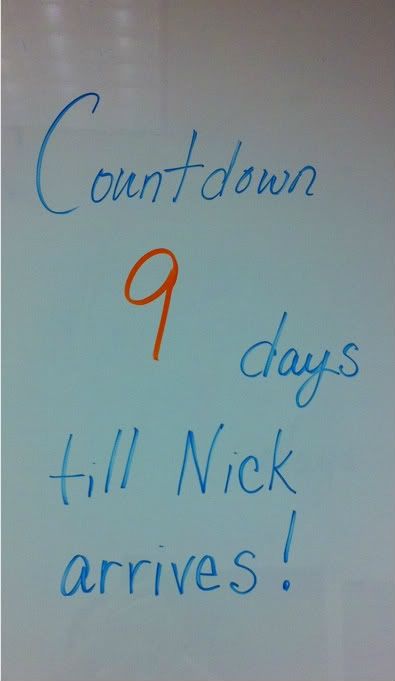 So that's it. We're very nearly done with the move. And then we can all focus on Halloween!
Oh, and
for you mom
. Although you've probably seen most of these on facebook.