Day 1 of the rennovation proved quite fruitful. Tom finished getting everything out to the POD and ripped everything down to the block walls. He took out the closet, and all the old insulation, and although a window broke in the process, he also got everything out of the house. This is what it looked like after Tom finished with it: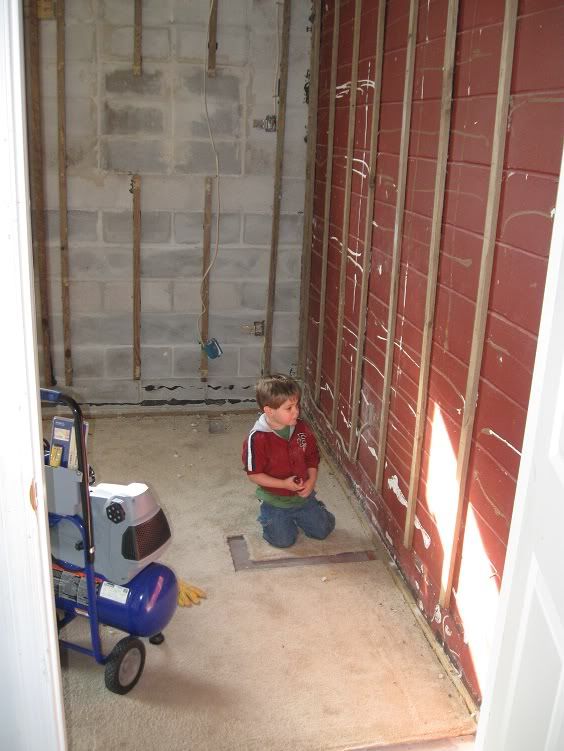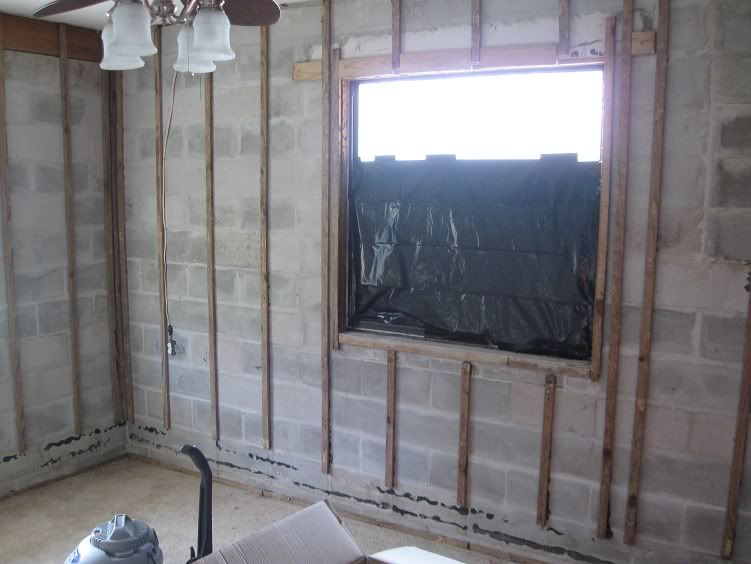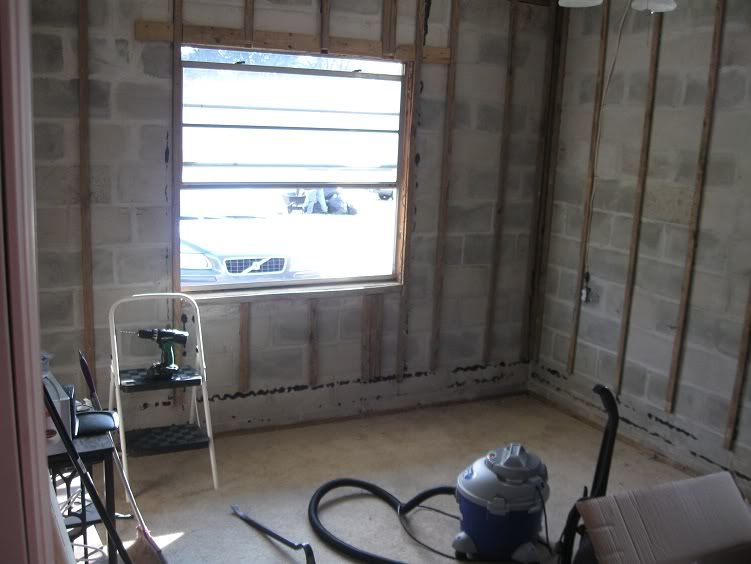 Day 2 was the first full day of having Greg here to work. He and Tom installed the joists, footers and most of the floor. More photos!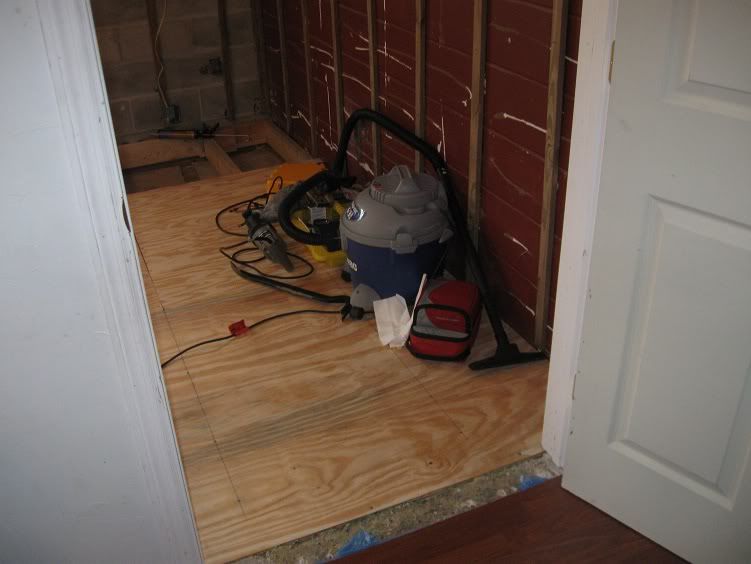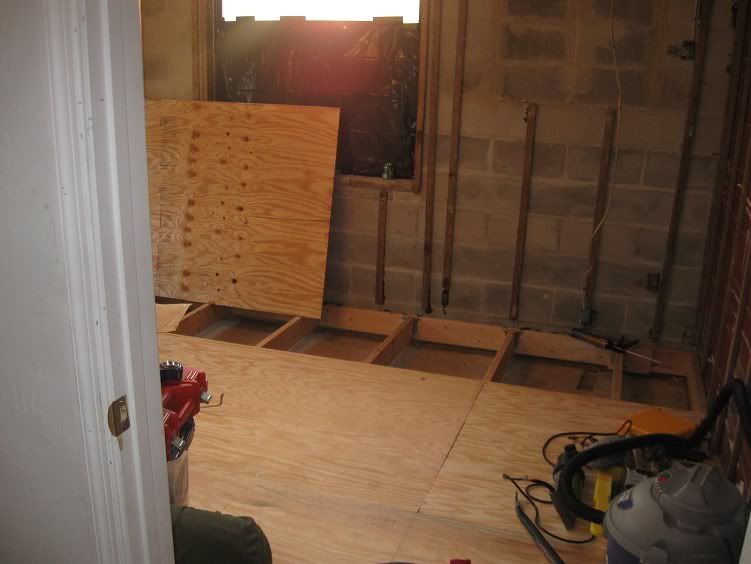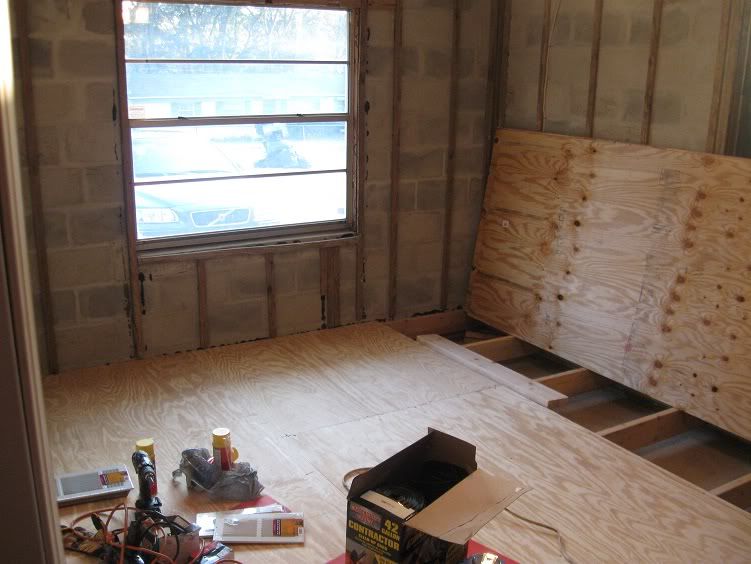 I can't wait to see what tomorrow brings!