I finally uploaded a few photos and a movie last night. More will come now that I've gotten them off the camera.
This was the start of Nicky's tractor ride with his cousin Tyler and Grandpa in GA. Dad's foot slipped off the brake and they started to slide backwards, scared Grandpa pretty good I think.
Don't you think my laugh hid my fright well? They had a lot of fun riding in the tractor and Tyler was a good big cousin holding on to Nicky to keep him safe and happy.
I think Nicky's favorite thing though, was feeding the baby chickens each day: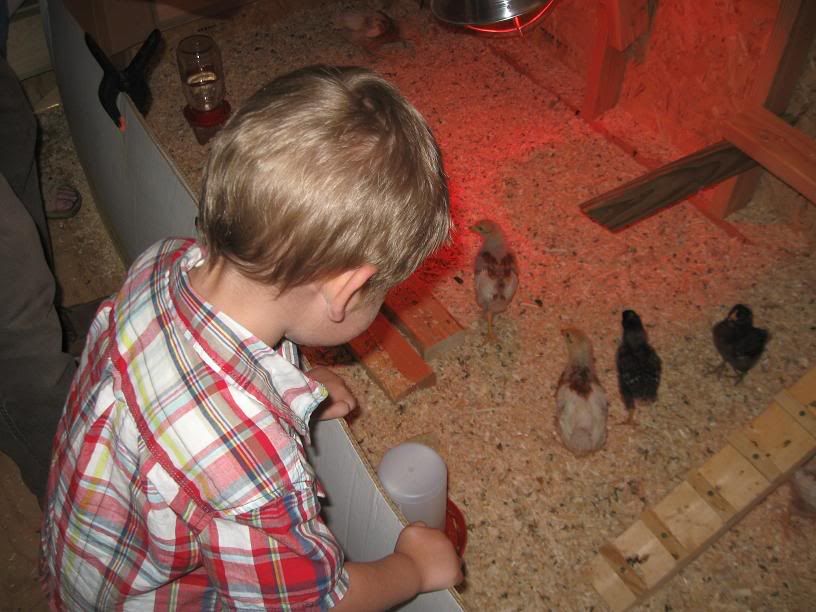 He can't wait to go back up north to "see Aunt Jessie!"
Here he and Aunt Jessie were looking over Amicalola Falls. It's just gorgeous up there! Check out the view from the top: