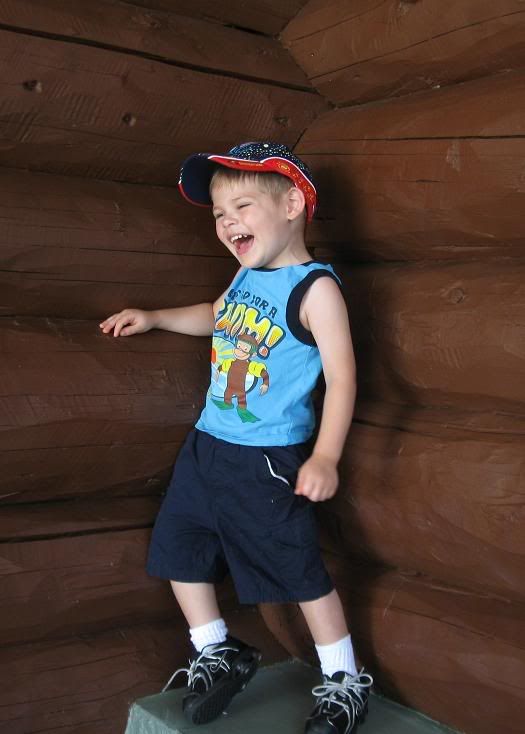 Our Disney trip is finally done and boy are my feet tired. I'll get up the energy for a play by play soon. But I did finally get the photos uploaded along with one adorable movie of Nicky meeting Handy Manny.
Nicky had a wonderful, magical time. He met Mickey, Minnie, Goofy and Handy Manny. I took photos, his Grandma took photos, and his Nana took photos. I'll share some of theirs as soon as I get them. In the meantime, feast your eyes on this cutie...
Meeting Mickey and Minnie:
Meeting Goofy:
And my favorite, Meeting Manny:
And with all the long car rides, waiting in lines, riding buses and boats with no potties, walking all over the parks, sleeping in a hotel bed, totally screwing up his schedule and diet...we had zero accidents. This boy is done with diapers for good. And I couldn't be any prouder of him. He was a really good boy the entire trip. Very few meltdowns and each was pretty easy to get him out of (and could totally be chalked up to over-stimulation of an exhausted, sugared up boy).
Oh, and meet his new best friend:
More photos
over here
.