This morning the girls fussing woke up Nicky. He came in to see what was going on and wanted to hold a baby. So I finished changing Lily and set him up to feed her while I changed Gabi.
He loves his little sisters so much!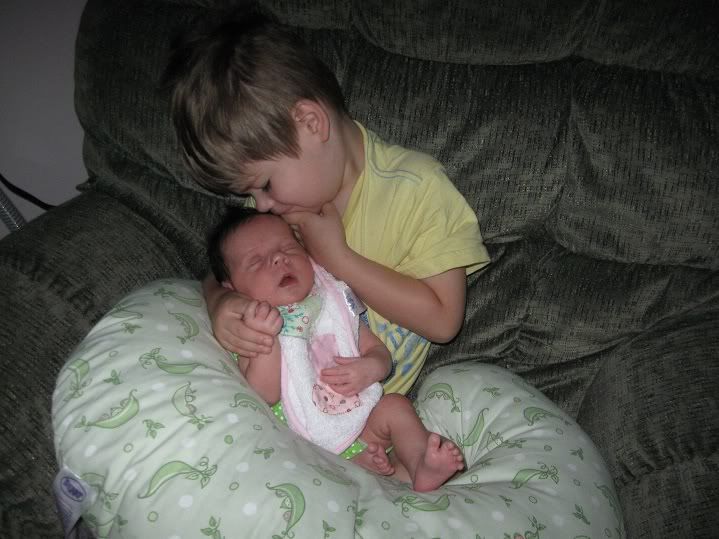 He fed Lily about half her bottle before he got tired and wanted to go watch Diego. Then I took over. It wasn't long before they were both done and knocked out. Tom captured the moment.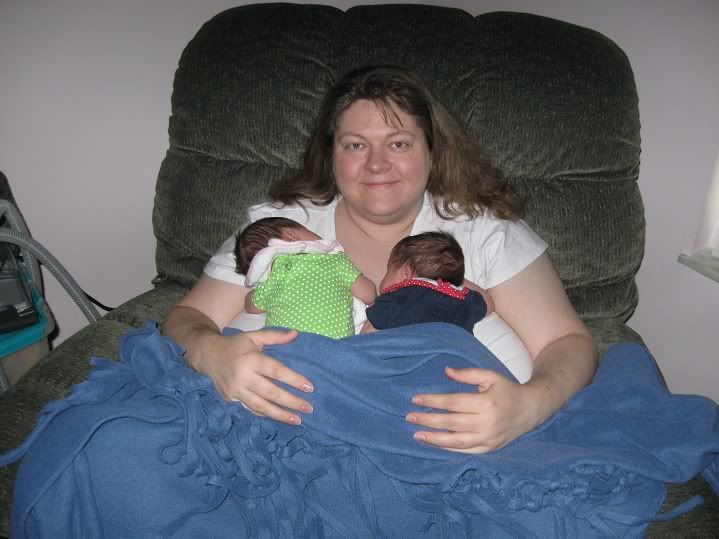 I tried putting on my mask and catching a few extra zzz's, but couldn't relax enough to sleep. Aw well.