We're heading out tomorrow to visit the North GA crew. Nicky has been talking about Georgia and Aunt Jessie nonstop since April, so it's about time.
I have no qualms about telling the internets that we'll be away since we have a house/pet sitter coming to stay, and she has a big, scary husband. Not actually kidding either, his nickname is Mad Max, and lives up to it. Nicky loves him though and not scared of him in the least. I think he thinks Max is a real pirate.
Anyway, the original plan was to hit GA right at peak blueberry time. But apparently there isn't really anything on the blueberry trees this year. (Yes, they are blueberry trees. We don't have bushes. Although from what I hear my dad is busily pruning a few of the 15ft trees into bushes so that you can actually reach the berries.) So I'm a little bummed about that. But I happen to know they have a freezer FULL of berries from years gone by, so I'll be getting my yearly dose of antioxidants in any case.
And I'll have loads of photos when I get back I'm sure.
The chickens have grown up,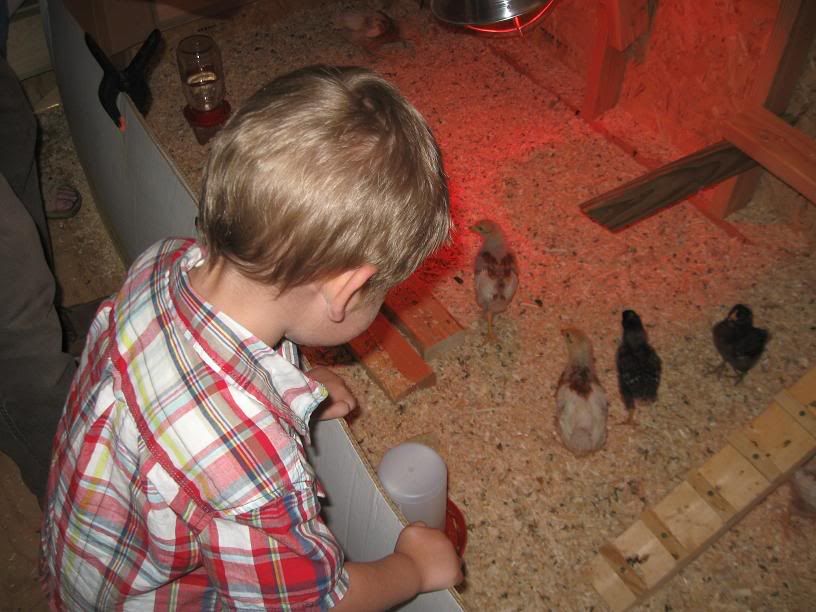 there's a tractor to ride,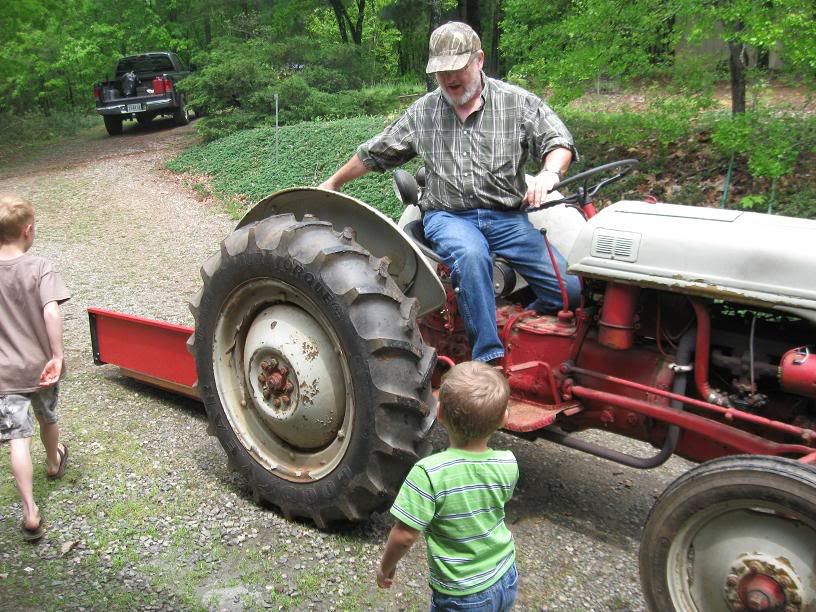 and cousins to play with! This time there will be even more kids to play with. Nicky's going to have a ball.