So when your twin sisters turn one, where does that leave the big brother?
Well if you're Nicky, you get up early on their birthday and go fishing with Mommy.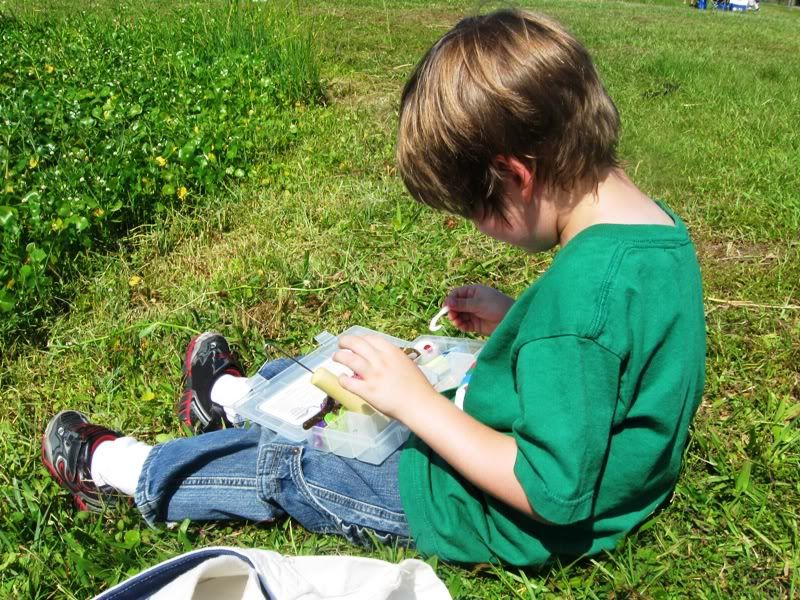 Nicky and I went the our second
Family Fishing Day
. We didn't actually catch anything this time, but due to a grant, they were giving out fishing rods and tackle boxes to kids this time. Nicky had a great time going thru all the gear in the tackle box.
It was brutally hot Saturday though. And there isn't a drop of shade at the fishing holes. But we were careful and used a lot of sunscreen, so no sunburn for us.
After fishing, we came home and cleaned up. The plan was originally for Tom to take Nicky to the Touch A Truck event at the fairgrounds, but he wasn't feeling well. So Nicky and I went back out together.
This event was a lot of fun for Nicky. They had a firetruck, SWAT van, DOT tractor trailer, Fish & Wildlife boat, garbage truck, city bus and more. Nicky could touch everything, get inside the vehicles, and ask a zillion questions of someone else for a while. I pretty much just stood around in the sun and melted.
In the end, we went home exhausted and hot to clean up and have a birthday dinner with the girls. But a fun time was definitely had by Nicky.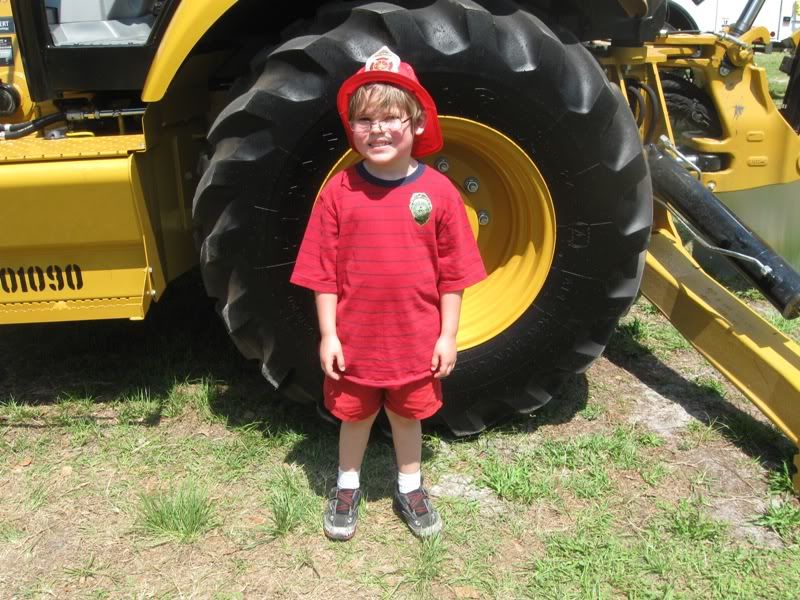 After all, it was a celebration of his first year as the big brother.