Easter photos are in from Grandma. They are so cute! The girls looked so precious in their Easter dresses. Nana made them and they're gorgeous. Lily was in blue, and Gabi in pink.
Here we go:
Ok, well how about one without the fingers in the mouth?
Not bad, but can we look AT the camera?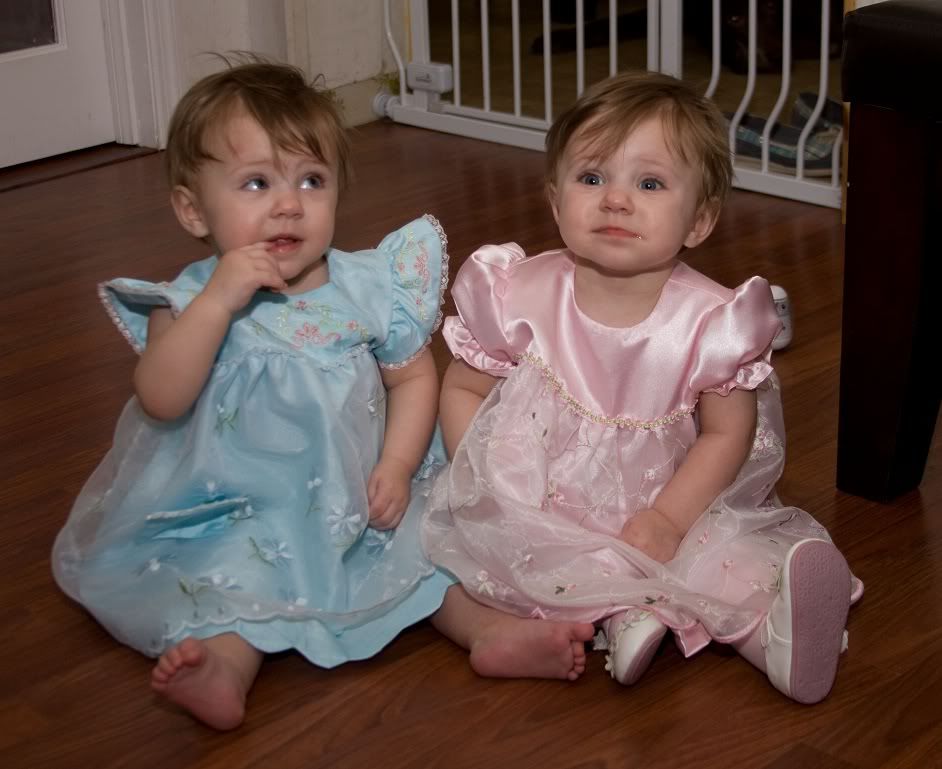 Not what I had in mind. How about candid shots?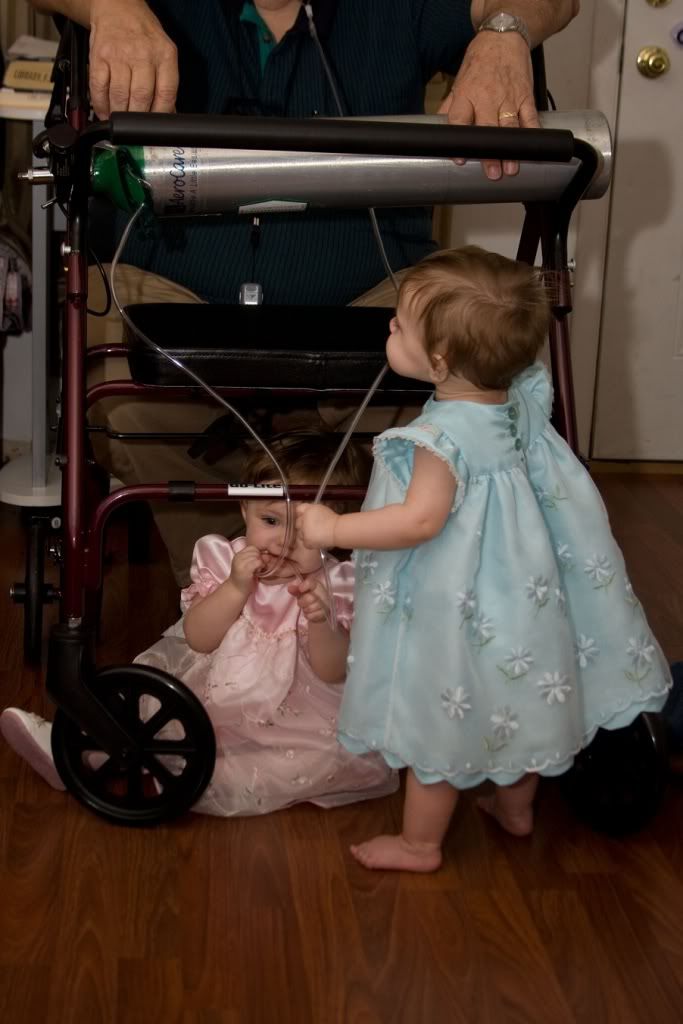 Ok, any where we're not cannibalizing Grandpa's oxygen tubing?
Good! Now, where is your sister?
Ah, yes. Well how about a smile Gabi?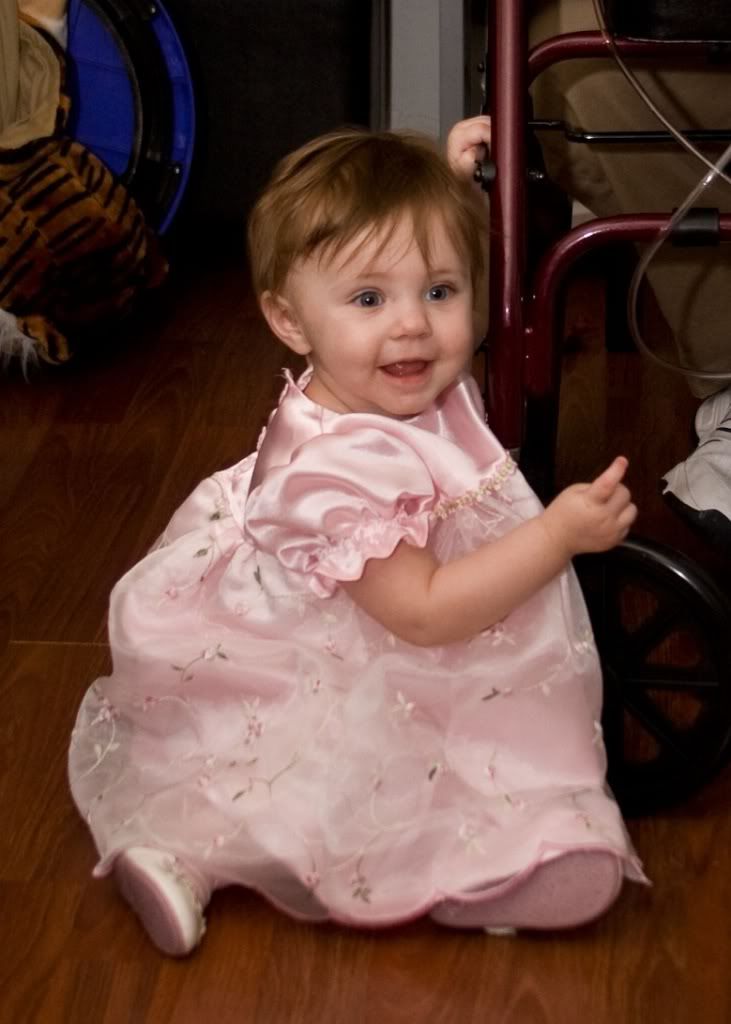 Very nice. Ok, the obligatory Easter Egg photo:
Beautiful! Made by this artist: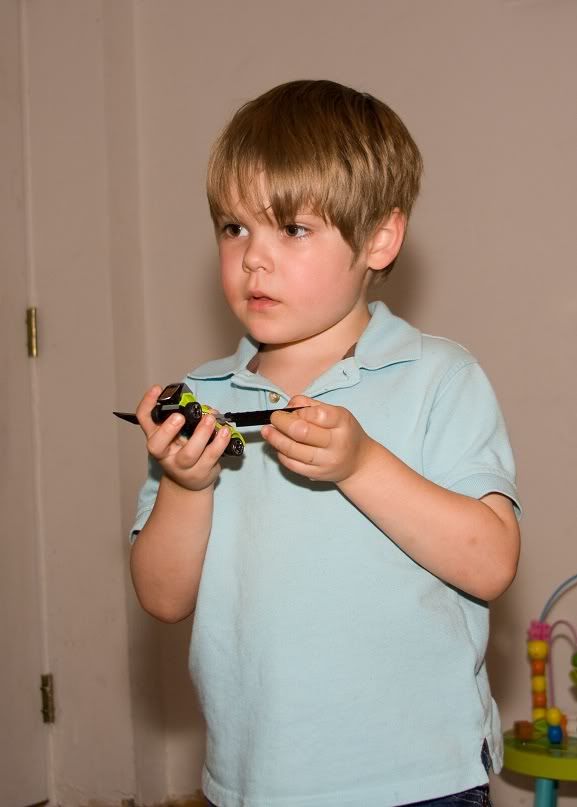 And Nicky also did a great job hunting for those eggs the bunny left outside too: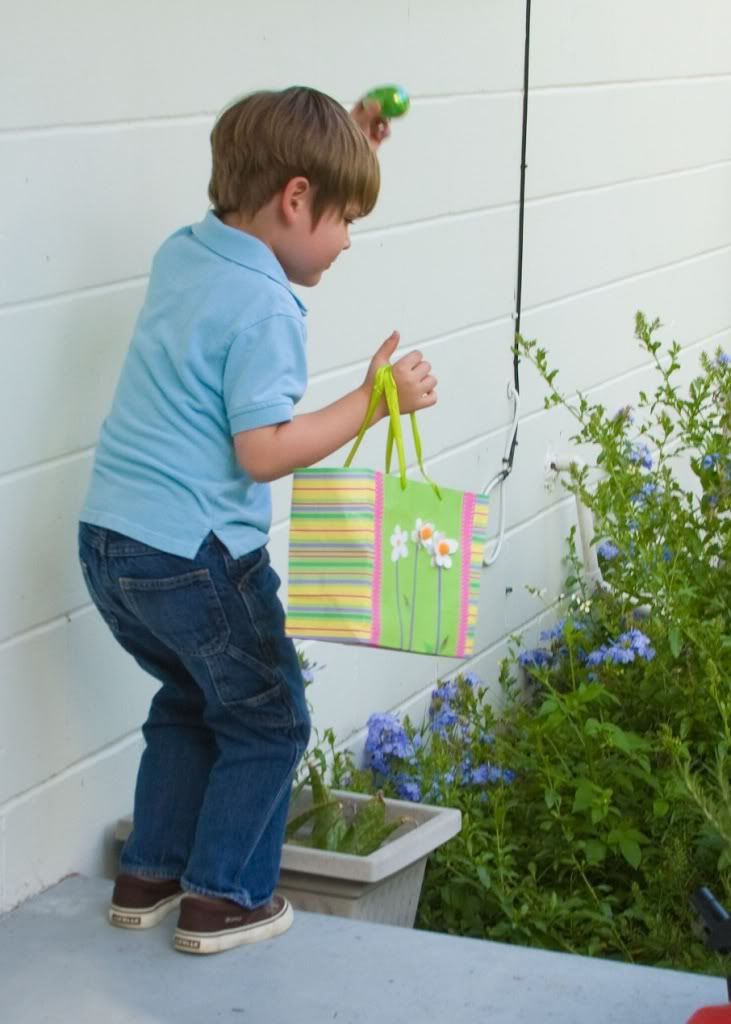 Gabi may have been a little jealous: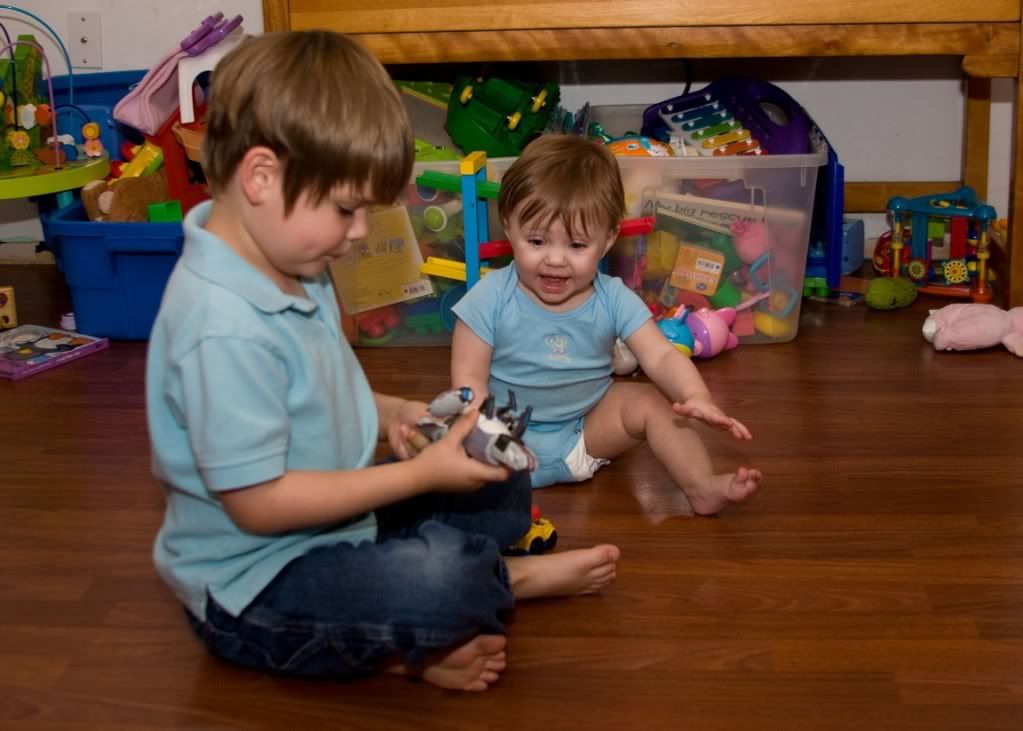 But she got to play with Big Brother's toys in the end: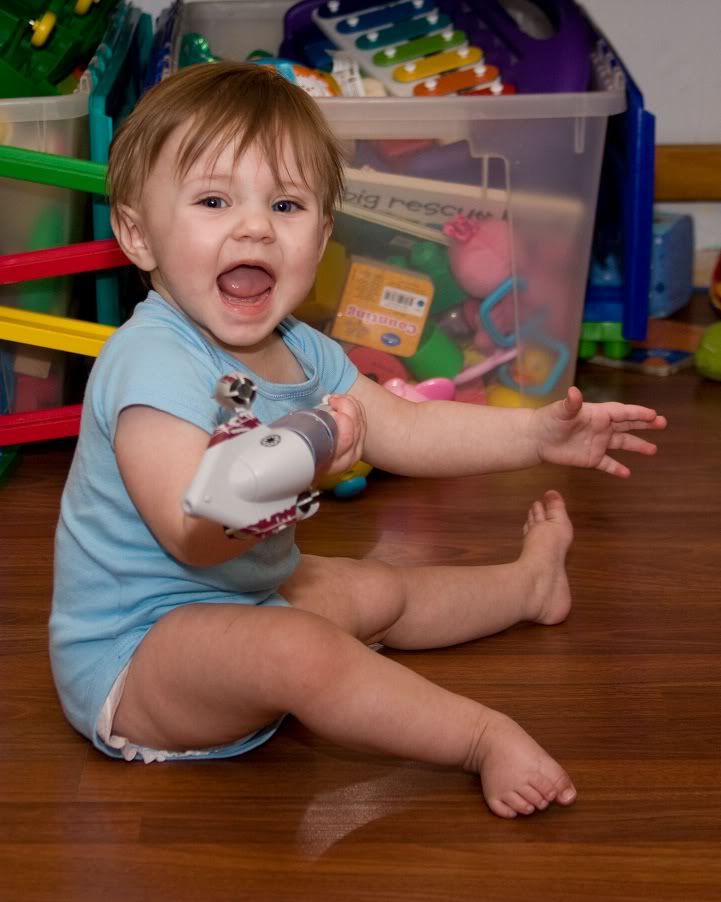 And Lily managed to get ahold of an egg too:
We did try to get a nice photo of all three. You can see how this went: