A year ago, on May 21st, Lilianna and Gabriella came into the world at 8:49am.
First came Lilianna Elizabeth (6lb 2oz):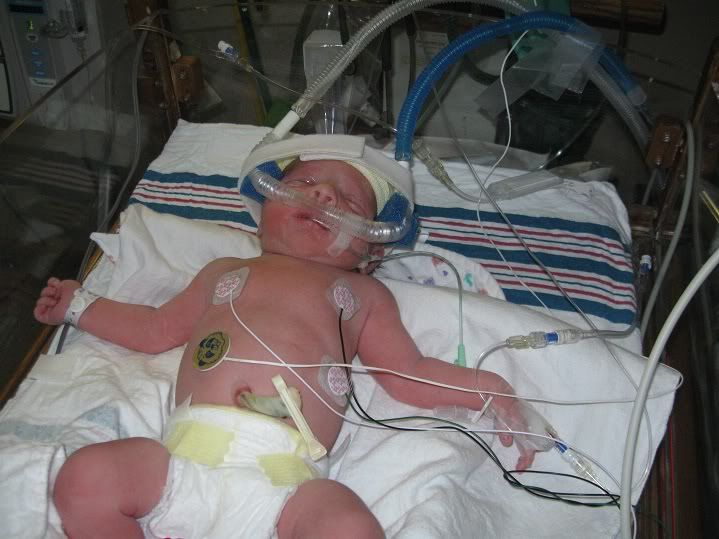 Followed immediately by Gabriella Concetta (6lb 6oz):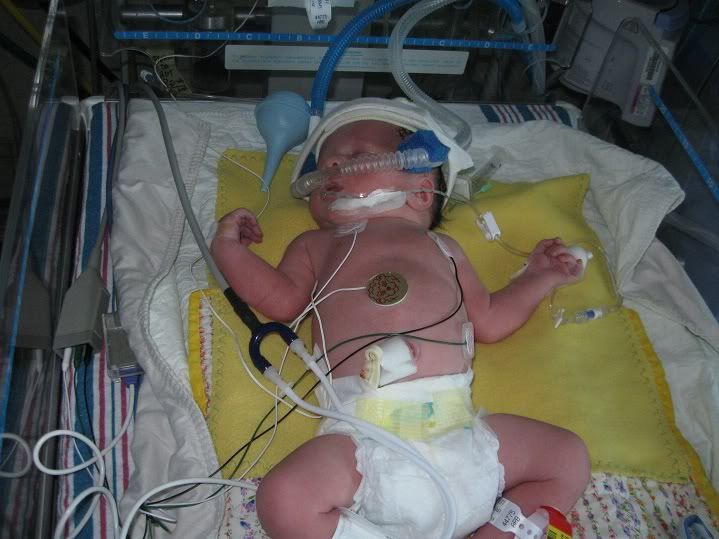 It was a rough two weeks to start, but the girls were fighters and had a whole slew of people loving them and caring for them. They sure weren't hard to love!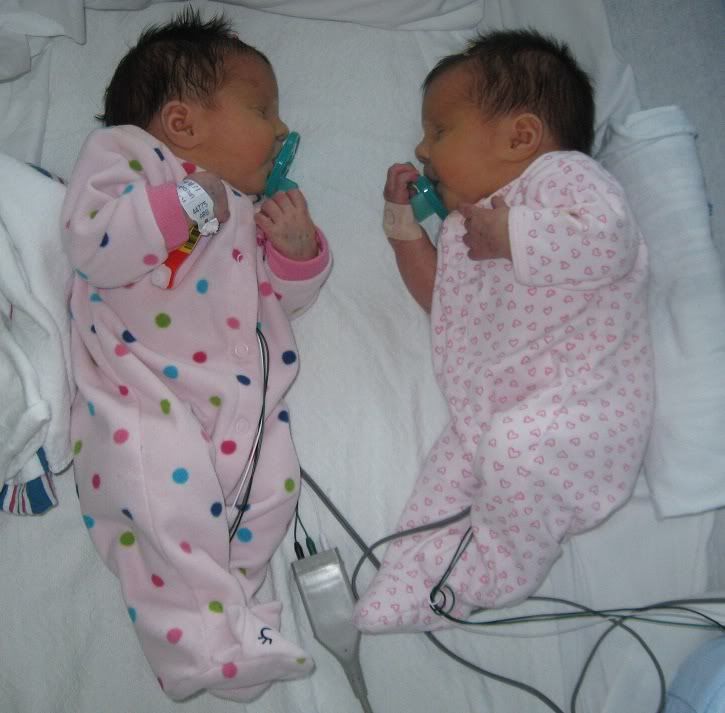 And now, a whole year later, we have two big healthy girls!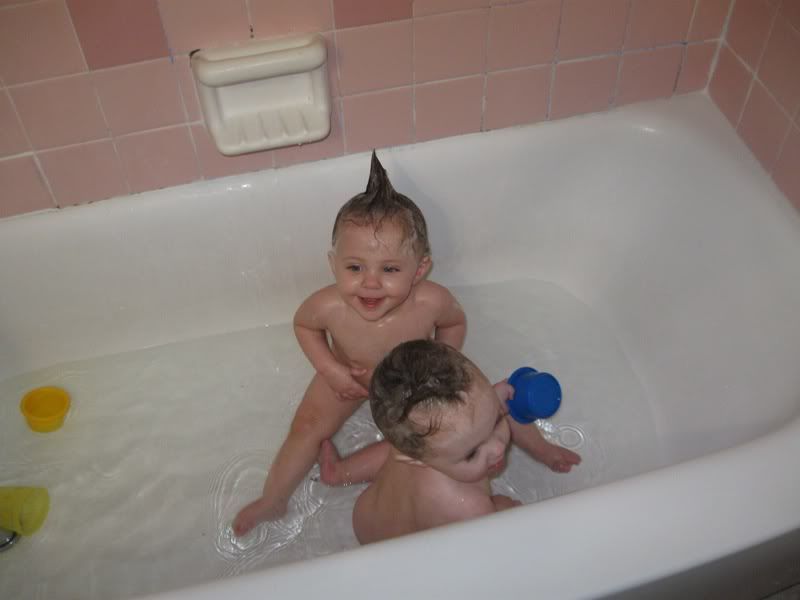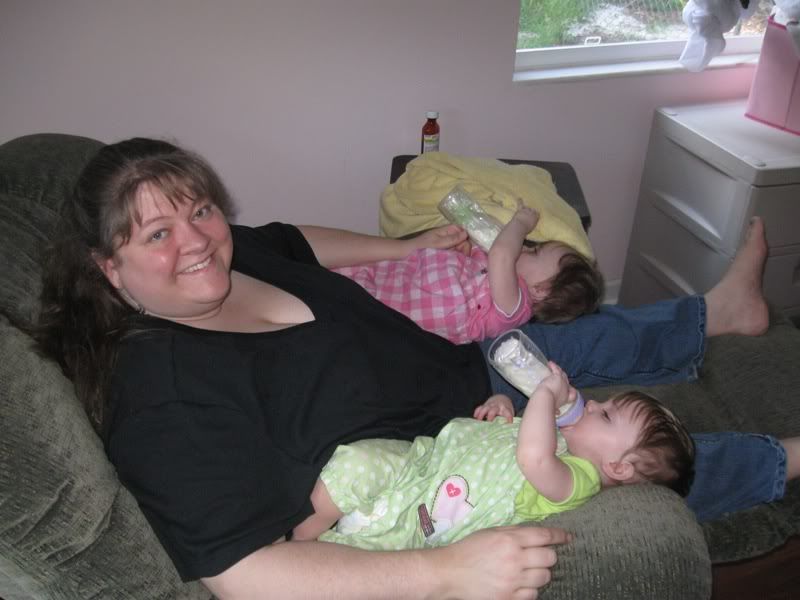 So to celebrate, we had a nice pasta dinner:
And then cupcakes: