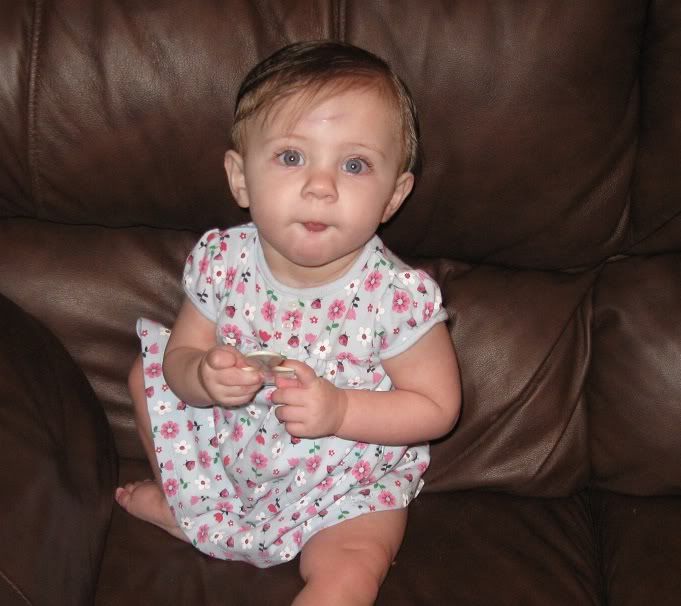 There's Lily with her new face she's been sporting for a few days. I think she's doing it because of her teeth. Both girls are getting their bottom front teeth very soon. You can see them coming up.
Notice the nice bruise on her forehead though. She decided to take a nosedive off the recliner and hit her poor head on the bottom shelf of the side table. Poor baby. She seems totally fine about it, but what a mark! It didn't bleed or even raise up much though, mostly just a little line of a bruise. It has made it easier to tell them apart the last few days though. Not my preferred way to do that!
One more thing though. Here's a closeup photo the same day from Gabi: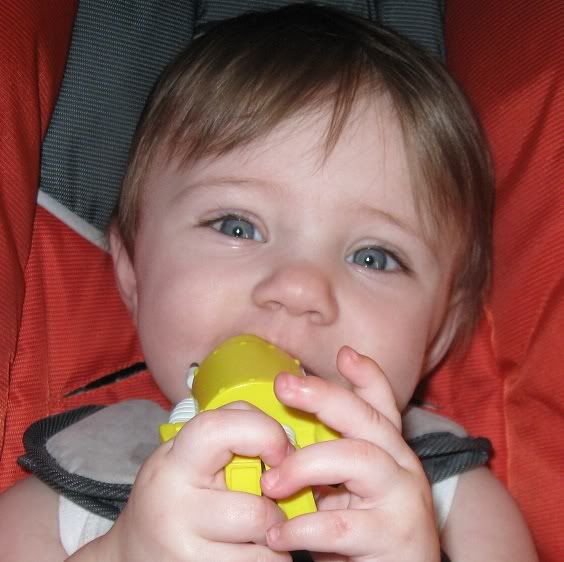 And Lily: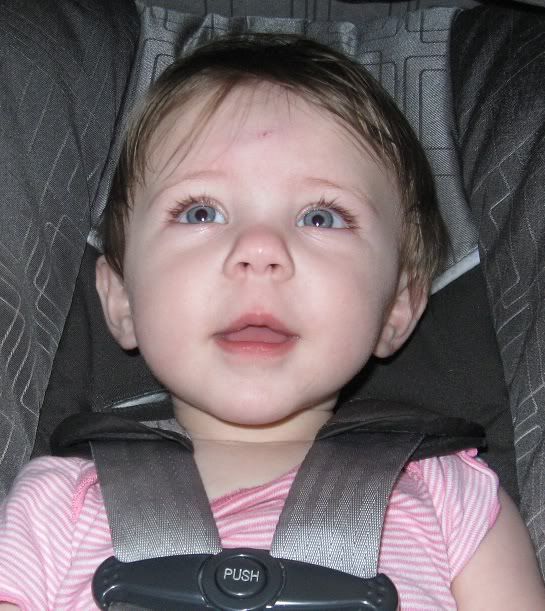 And for comparison, here's a closeup of Nicky from when he was 11 months old (thier age):
Notice their eyes. Tom's been insisting since practically day 1 that the girls would have blue eyes. Nicky's stayed blue for a long time too, but his did eventually change. I was looking back to see about when they changed and found the photo above. It seems his were definitely starting to change about that time. Maybe the girls really will stay blue. We shall see.