The baptism, in pictures:
We had dinner before we left. Nicky was happy with hamburgers and hotdogs: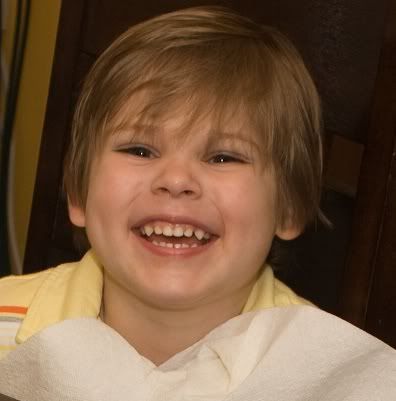 We got the girls dressed to go: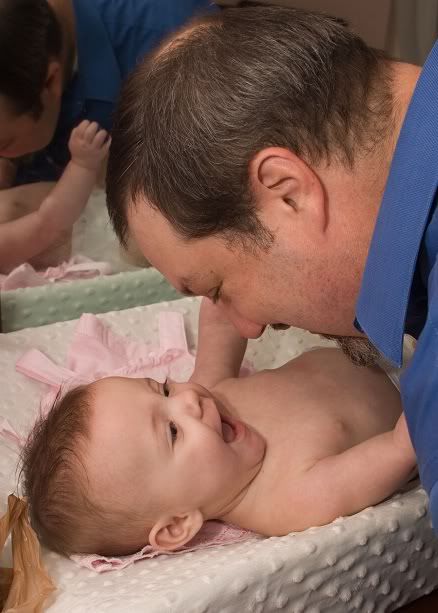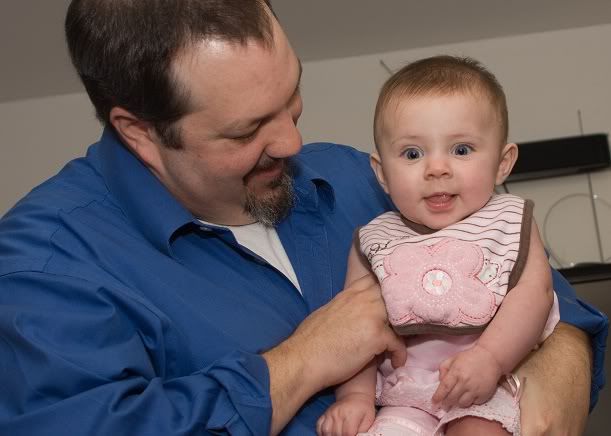 At the church, we did some singing: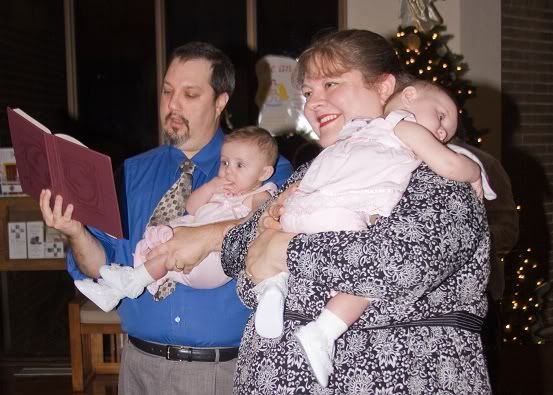 And Gabi fell asleep on me:
Then things got rough for the girls. Gabi did not appreciate the dunking (she was first):
And Lily felt really abused!
But it didn't take long to get them dressed and calmed down: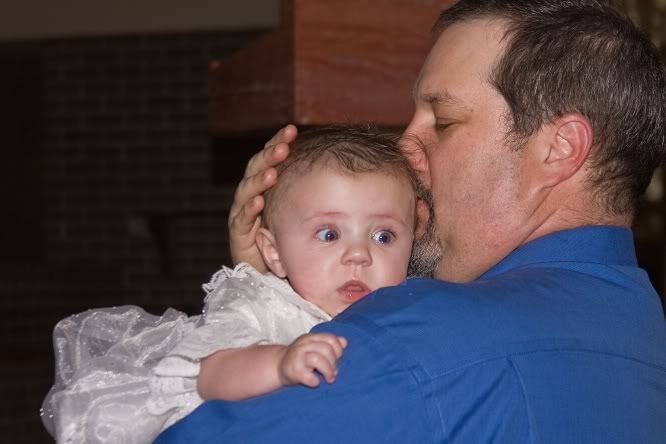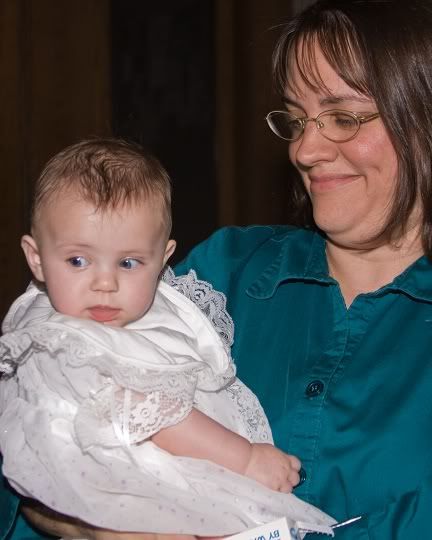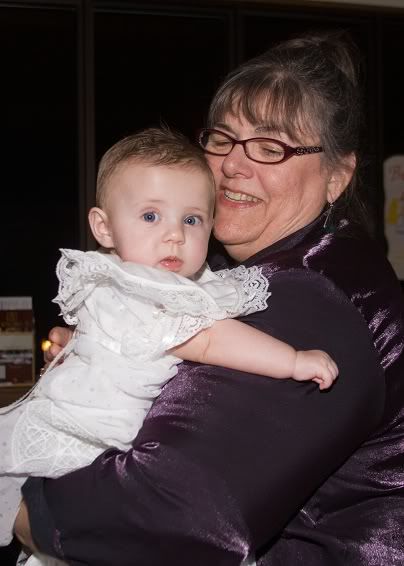 There was something about candles. Lily wasn't sure about that candle thing: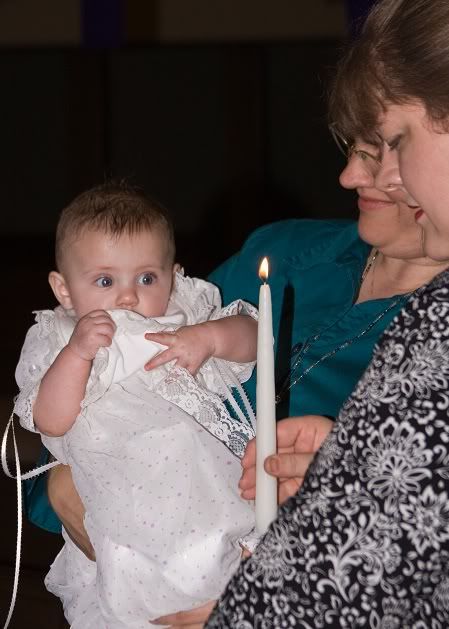 But Nicky was willing to help out: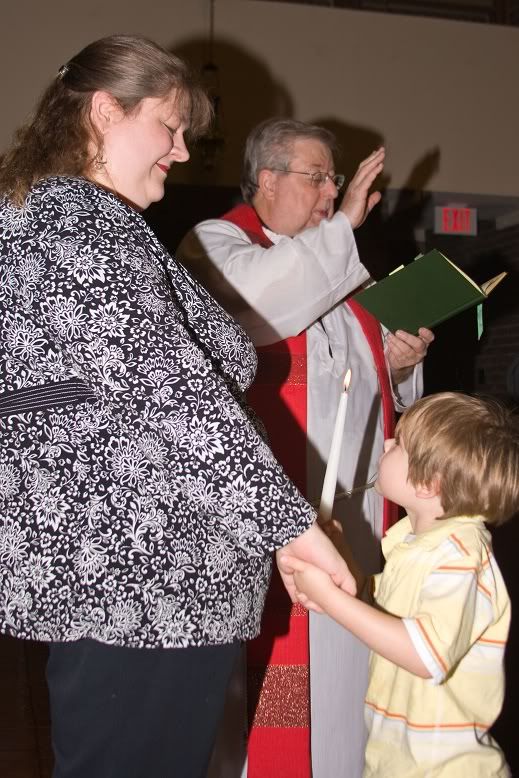 Then we had some posing to do: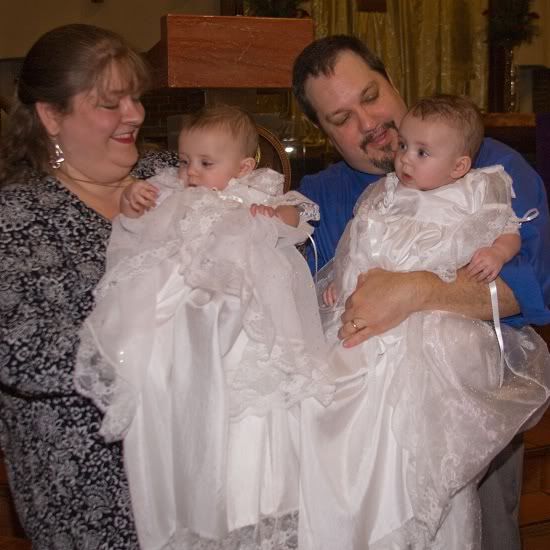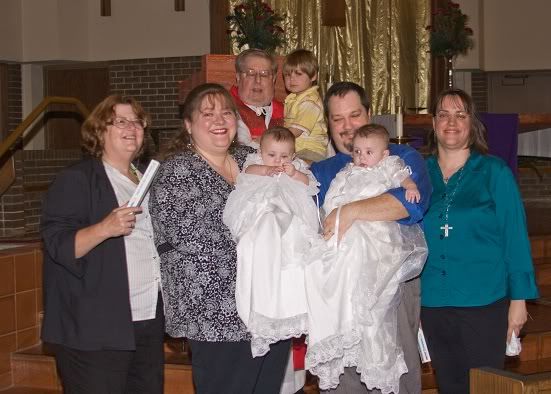 And Lily was pooped out after all the partying.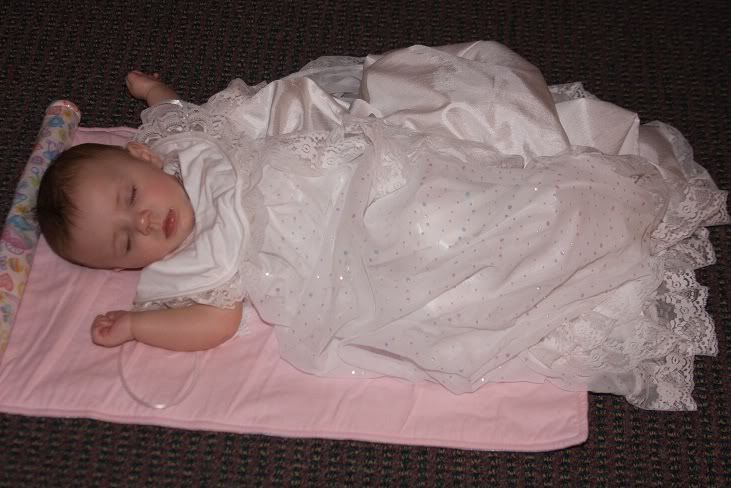 Gabi in the meantime was screaming her head off. She'd had enough. No photos of that though.