This was a very early morning for Nicky. Normally he wakes about 8am. Today, we went in to wake him up at 6:30am.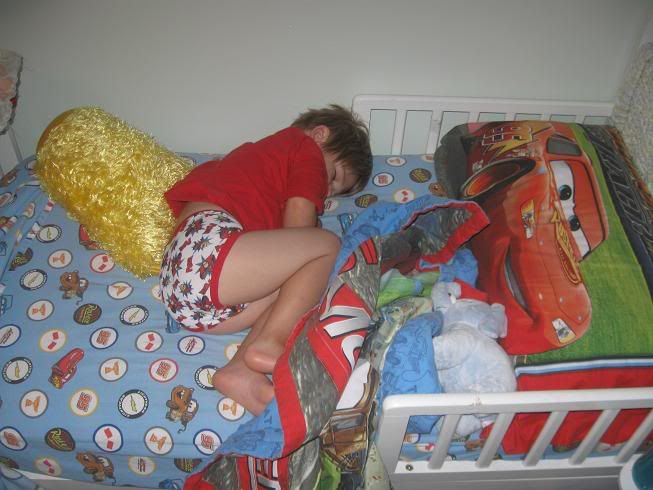 But it was a special day today! Today was Nicky's first day of school.
He started PreK3 at the catholic school. He might have been a little nervous.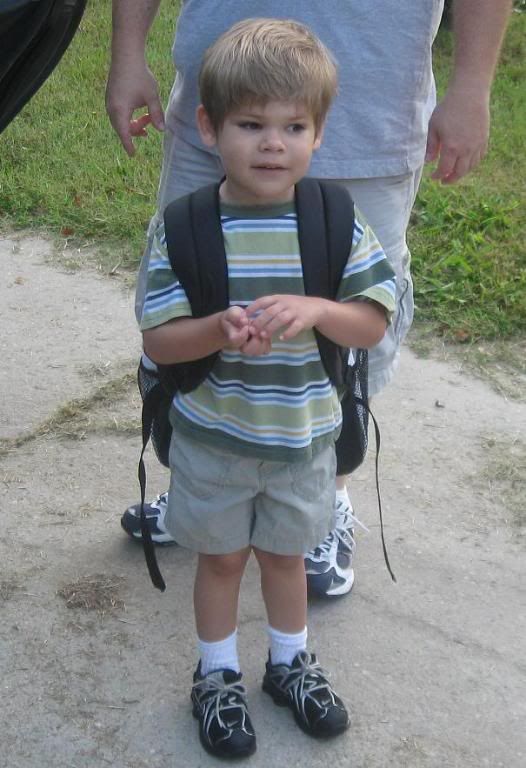 But he was mostly excited!
We'd gone to the open house yesterday, so he'd seen his class and met a few kids and the teachers. He was ready to go.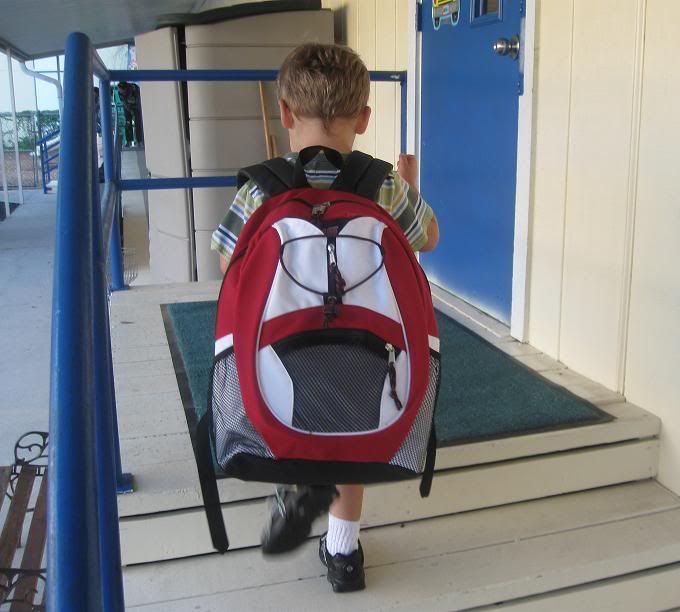 But it wasn't easy letting him.