We were busy this weekend. Took the girls and Nicky out to breakfast at The Clock. It was their first real restaurant visit. They'd been out twice before in their carseats as itty-bitties, but now they're ready to really eat and enjoy.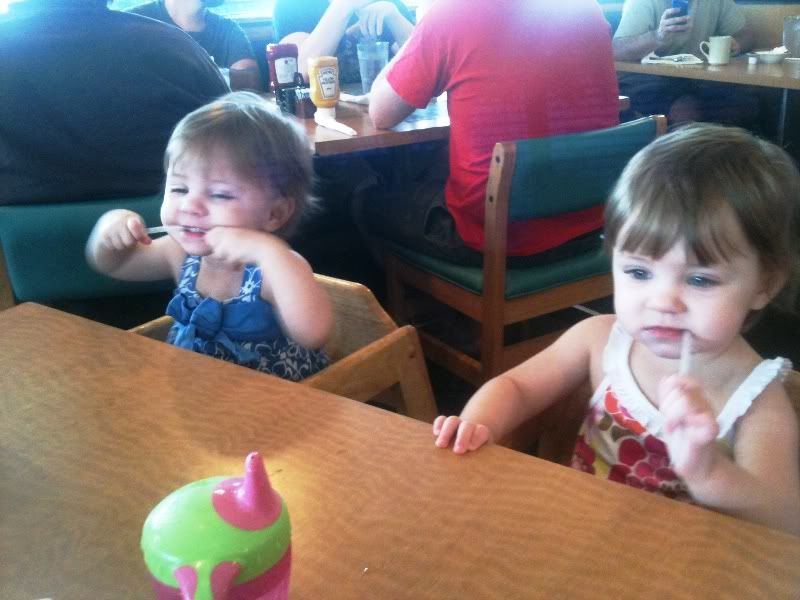 Later, after a nap, we all went to the big pool for the first time as a family. The girls looked so cute!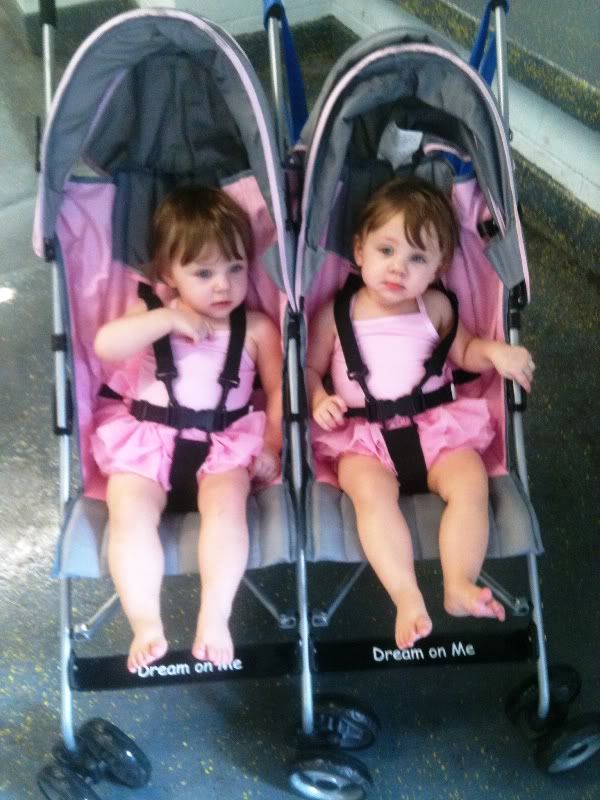 And they enjoyed splashing at the splash pad too: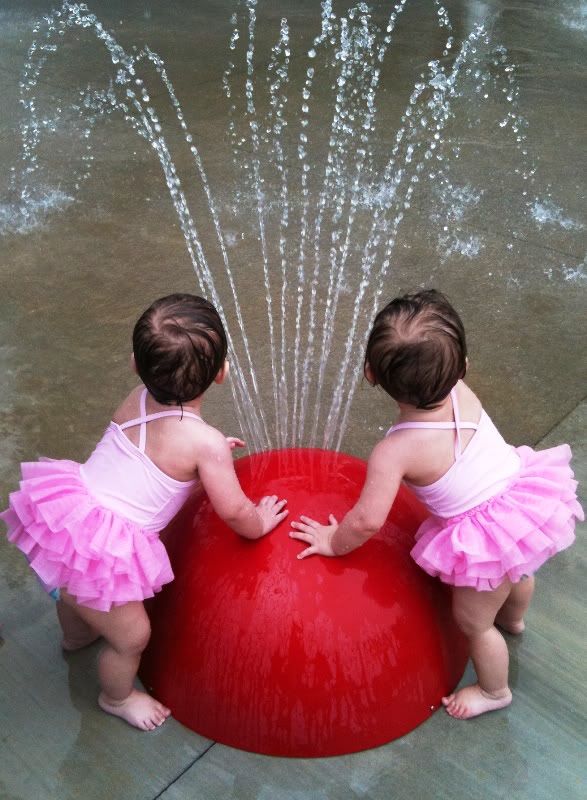 It was easier to get photos at the splash pad. In the pool we had to keep our hands on everyone to be safe.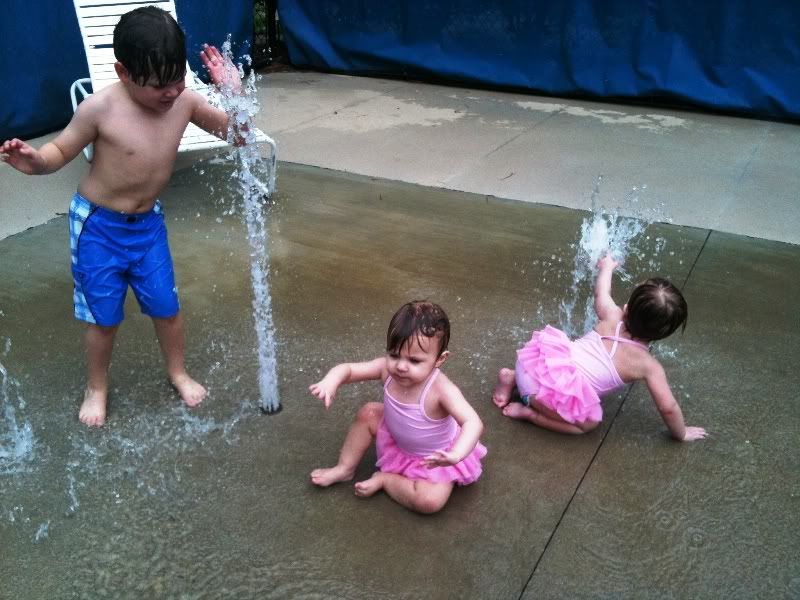 Nicky wore a life-jacket that really helped though. He had a blast.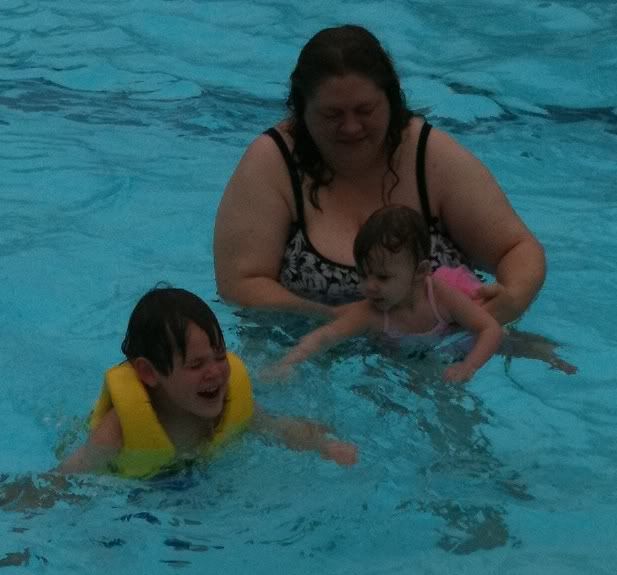 In fact, Nicky and I made another trip to the pool Sunday. Just the two of us.
Wonder what we'll do next weekend.