The girls hair has gotten positively shaggy!
Gabi:
Lily:
We tried putting it up with barrettes:
We tried pigtails:
Which were undoubtedly cute. Especially Lily's Who imitation.
But finally tonight I'd had enough and gave them both a trim: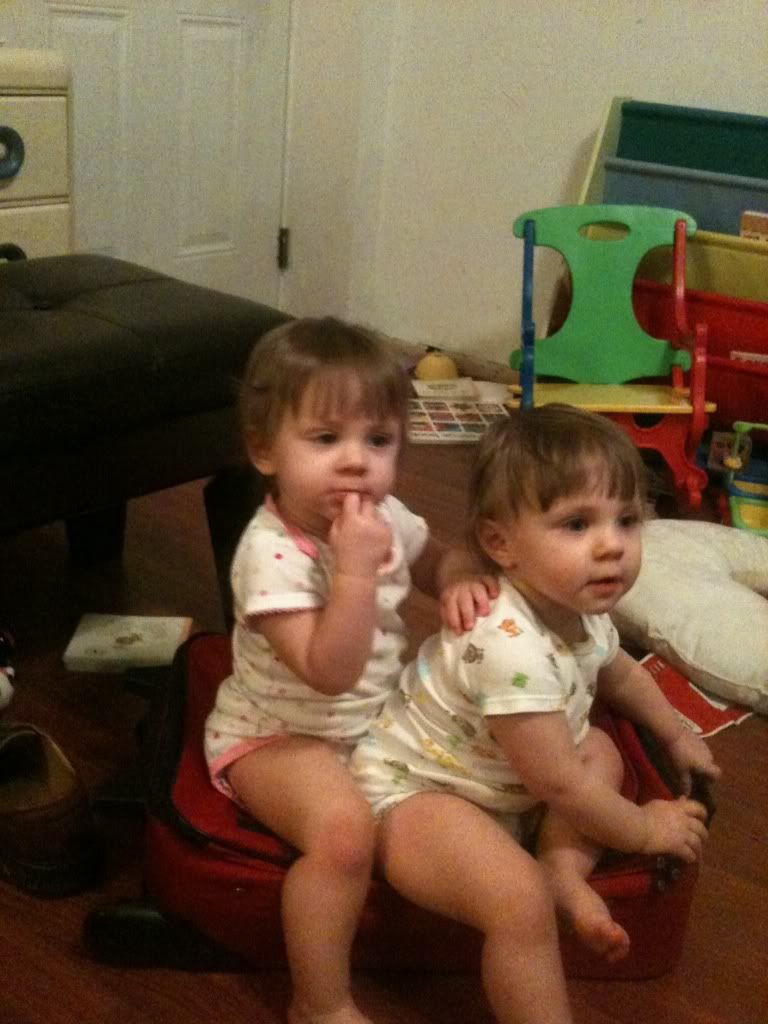 And it wasn't till later when Tom asked that I realized it never even occurred to me to save some hair. Aw well. It's tough being the second kids.
Hey, new
photos
and
movies
up in photobucket!