Ok, so it's about to be Thanksgiving. Must be time to put up those Halloween photos then!
Um, yeah. So been a bit busy. Shocking I know.
So Halloween. The girls and Tom were fighting off the cold that Nicky and I were so kind to share with them. But Tom still worked on the jack-o-lantern with Nicky:
And Nicky and I made this: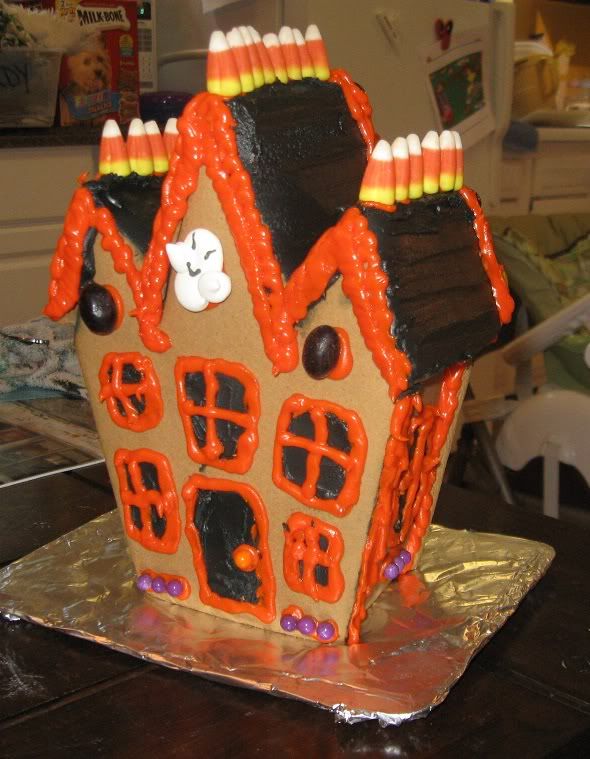 Which means we looked like this:
Black icing...kind of gross. But fun anyway. Nicky's happy pose in front of our crafts. Probably around noon-ish, and he was still in his nightshirt. Hey, it was Sunday.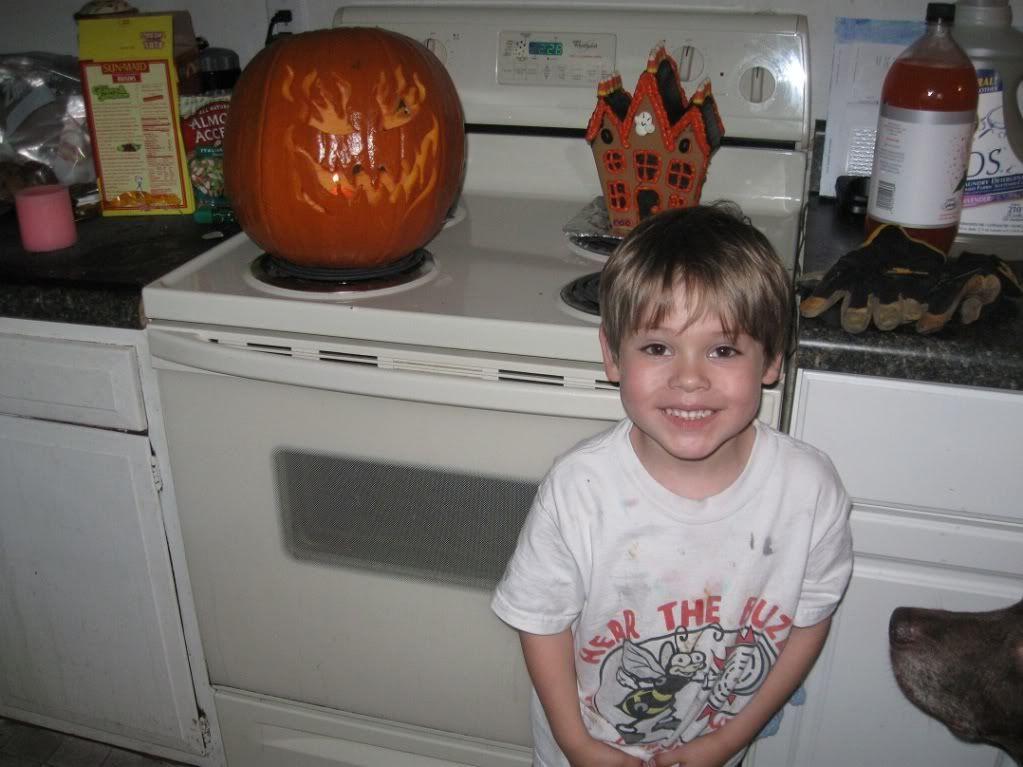 After that Nicky and I got all dressed up for Trick-or-Treat. He was a scary pirate:
And I was a wicked witch (photo by Nicky):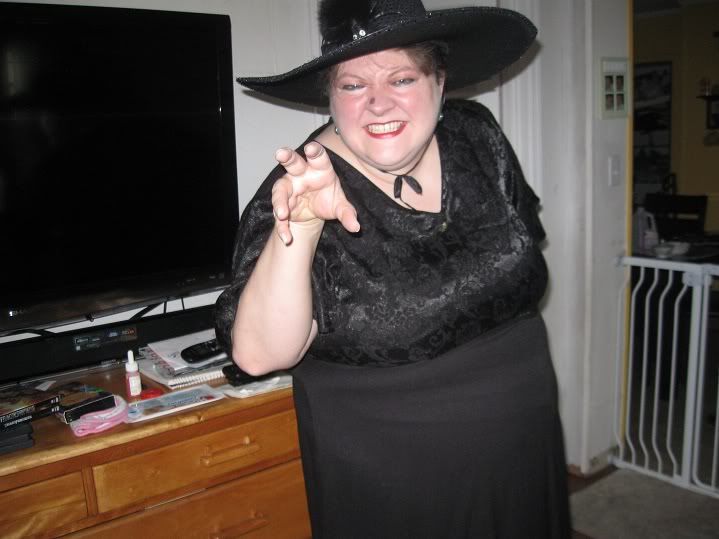 Terrifying I know. Nicky mostly loved my furry spider on my hat. He still asks about it.
Then we headed over to a Halloween Party where Nicky met up with his friends, the dragon and the cupcake princess. The pirate was pretty focused on getting his candy though: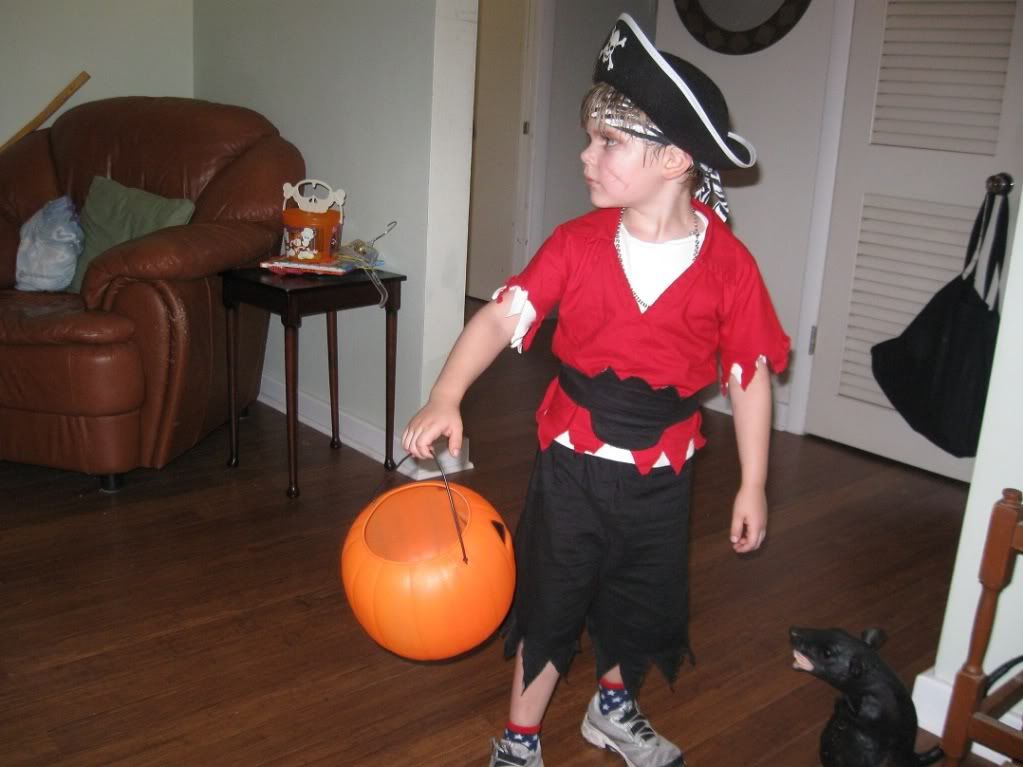 And then, the mean parents made them all pose for entire SECONDS on the front lawn: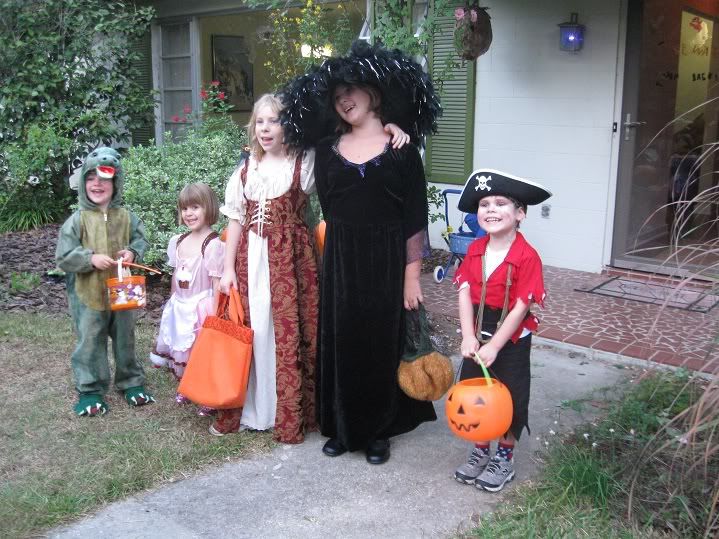 But in the end, much Trick-or-Treating took place and lots of candy was extorted from the neighbors.
The girls didn't actually get to dress up this year. We have their wings on hold till next Halloween though. They were going to be fairies. That'll be just fine for years to come I'm sure.